6 mistakes to avoid in email marketing!

Surpass challenges by deploying the right tactics
Creating marketing emails that'll reach inboxes is more complex than you might imagine! Adopting good practices could drastically change your results.
2019 is already over! It's without surprise that email finished first in terms of return on investment (ROI): $42 per dollar invested*. Experts all agree: email creates a close relationship between the company and its customers, which is priceless in marketing.
You're not getting those results? It could be that you're making mistakes or think it's easy to send hundreds or even thousands of emails to subscribers! It turns out that despite the profitability of email marketing campaigns, you must work hard to achieve such results. Many companies set up complete teams of specialists to manage their email communications to ensure such results.
Why call on experts? They have a great knowledge of the methods used to achieve communication objectives often related to sales. We've decided to share a few of their secrets with you!
1. Not adhering to applicable laws

Email allows you to build and maintain a direct and personal relationship with each of your potential customers. Such an advantage comes with responsibilities, and yours is to abide by the laws put in place to protect and respect your consumers. They trusted you by giving you their email address, so you must honor that trust by respecting their right to unsubscribe at any time. And most importantly, don't send emails to just anyone!
Keep in mind that subscribers who feel respected are your real target customers. Adapt your communications according to the applicable laws of the countries where your customers are located and not the country in which you operate.
If you're sending emails to Canadians, you must comply with the Canadian Anti-Spam Legislation (CASL). To not comply with it would not only be morally irresponsible but could greatly harm your campaign results. Are you targeting the American market? Consult CAN-SPAM (Controlling the Assault of Non-Solicited Pornography And Marketing) to know the rules to follow in order to comply with the opt-out principles. Also, you must learn the principles of the General Data Protection Regulation (GDPR) for all your subscribers located in one of the countries of the European Union.
2. Getting lost in the crowd

In 2019, 293.6 billion emails were sent EVERY DAY!
It's needless to say that you must stand out when sending commercial emails, and even more when we consider that an office worker receives an average of 121 emails a day.
Keep these few advices in mind to stand out from other emails:
Don't always use the same subject line: be concise, creative and perform A/B testing on your e-mail subjects.
Opt for an attractive visual focused on the objective of the newsletter.
Maintain respectable sending frequencies and don't submerged your subscribers with emails, you'll be ignored.
Optimize your newsletters in terms of multiplatform compatibility, both functionally and visually.
Consult experts: they'll help you take your newsletters to the next level.
3. Not optimizing deliverability

All inboxes (Gmail, Hotmail, Outlook, etc.) have a spam filter at their entrance. It's like some kind of a bodyguard or bouncer who looks at all incoming emails and decides whether or not to let them through. If he doesn't like you, your newsletters may never reach destination, no matter how much time and resources you put into them.
What can you do to make the guards like you? First, make sure you stay away from language they don't like. Next, try to optimize the HTML code generated by your newsletter creation system to remove any unnecessary elements such as style doubling or certain variables specific to your word processing software. Refer to experts to be assisted in this task if you don't have a good understanding of HTML layout.
Secondly, remember that filters have a good memory. If you send unsolicited emails, they'll remember you next time you knock on the door. Making sure you have clean contact lists will increase the success of your campaigns and help avoid spam-reporting from subscribers. 
Your email service provider should keep its servers and sending IPs up to date and compliant with spam filters. This monitoring is a good start, but each newsletter is unique. Working with a team of deliverability optimization experts is an excellent resource. They'll combine your communication strategies with optimal deliverability for maximum engagement with your subscribers.
4. Not considering mobile devices

Newsletters are designed from a computer. It's therefore very common to forget to optimize the visual rendering of a creation on mobile. However, you must pay particular attention to the mobile rendering of your creations!
Be aware that more than 50% of your subscribers will use a smart phone to read your email and that if the writing is too small, too large, offbeat, etc., your contacts may not only close this email, but never open anything from you again.
In 2020, the professionalism of your emails inevitably depends on the effort you put into their mobile design.
5. Bad coordination between emails and other media

Let's follow the typical path of a new customer. He discovers a brand through traditional media or social media. Then, he visits the company's website, from which he can take actions such as buying or communicating with the company. In short, every option available to a customer is connected to the others.
Do you want to keep these new customers? Then manage your email marketing just as you would all the marketing options mentioned above! A common mistake is to use the services of an email marketing team without connecting its work to the rest of your company, creating a gap not in content quality, but in the relevance of the emails. Work with email marketing professionals as if they were part of your team.
6. Lack of clear objectives

The first step in creating a newsletter should be the establishment of a clear objective! To do this, ask yourself the following question: "What do I want the customer to do with my email? Never send marketing emails without answering this obvious but often overlooked question! Many advertisers only advertise to advertise!
So, what's the most important part of an email? The "call-to-action" (CTA), which is the button that redirects the customer to the page where he can buy, register or do any other action.
This button should be the heart of your email. The entire visual design of your newsletter should revolve around this button, which will allow you to always remember the "why" of your mailing. Email marketing campaigns are very effective long term, provided that a pre-established plan is followed and that successive newsletters have in common a CTA that goes straight to the point.
In conclusion, note that while there is many of them, email challenges are fairly easy to solve by developing good habits. Would you like to learn more tactics that'll enable you to take full advantage of email? Contact our experts, they'll be able to assist you in overcoming the traps that apply to your situation.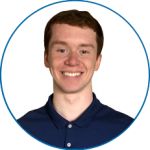 Vous souhaitez obtenir des conseils?
Jeune et dynamique, Jérémy connait les nouveaux média et le potentiel d'une campagne de marketing par courriel réussie.
Obtenez plus de détails sur
comment surpasser les défis du marketing par courriel
en communiquant avec lui dès maintenant! Il sera en mesure de vous proposer des solutions novatrices et créatives pour vos campagne de marketing par courriel.
C : 
jbergeron@adnetis.com
T : 
1-877-638-6584