Planning your email marketing: do's and don'ts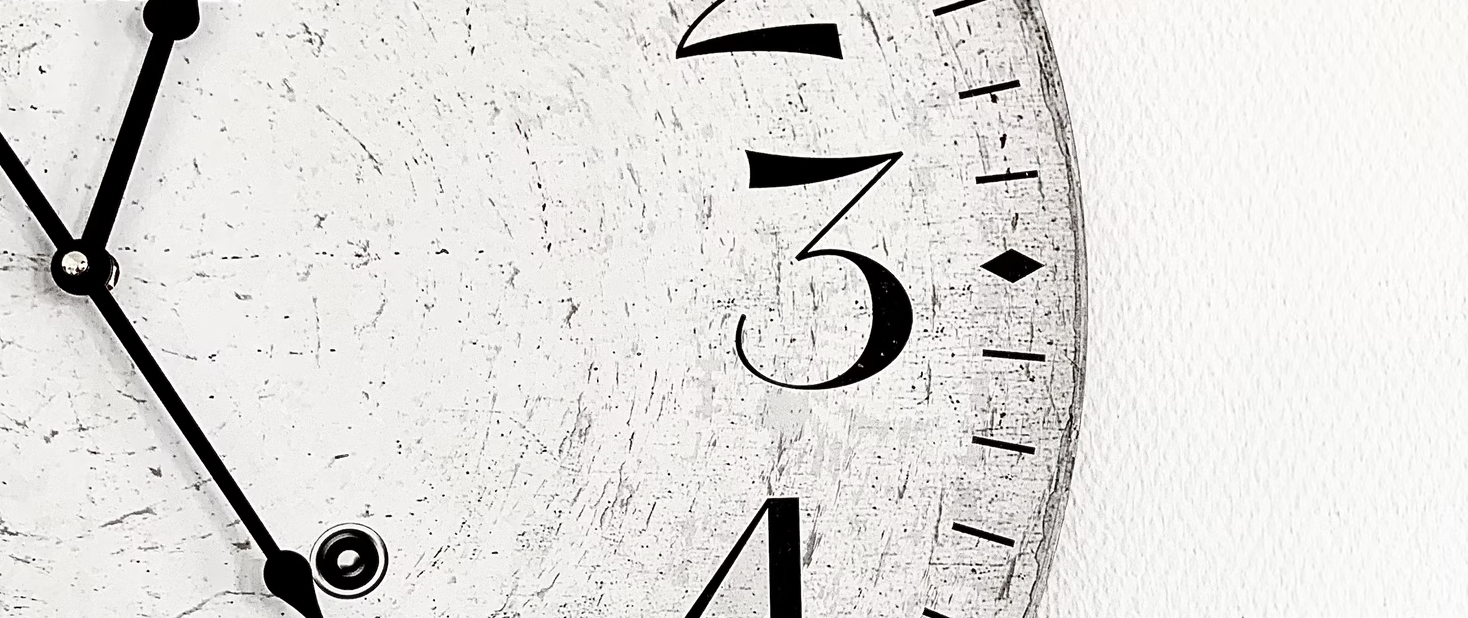 PLANNING YOUR EMAIL MARKETING
SERIES: WHAT TO DO AND WHAT TO AVOID?
Do you create newsletters and keep wondering what is the best timing to click "send"?
You are not alone… that is the $1,000 question!
The answer is not simple, because the ideal time to send a newsletter varies according to your target, but also your field of activity. However, you can benefit from the experience of other senders and set times that are more likely to yield a higher open rate!
Do you know of any other media that allows you to send a message at such a precise time?
Take advantage of this benefit by planning the time at which you will send your newsletters based on the start date of your promotions or events and the most favorable time according to past data. Maximize this opportunity by planning each newsletter in advance!
Planning the timing and content of each newsletter early is key! You will increase your conversion and engagement rates by always being two steps ahead.
What to

do

: have a plan and stick to it!

When do you schedule your newsletters?
If you wake up and say: "Today I'm sending a newsletter…", you will reap the rewards of bad planning efforts which often consist of a very low conversion rate and a high unsubscribe rate.
If you instead decide to schedule your email marketing campaign on a weekly basis, you will lose valuable time by having to constantly make small decisions that affect a multi-week strategy. You will also lose the luxury of choosing the best time to send, being constrained to the next five (5) days only.
If you schedule a set of newsletters on a monthly basis, you will optimize your results!
When you wait until the last minute to finish a communication, the only option is to send now. With a plan made in advance, you will get the most out of your newsletters!
What are the good days and the days to avoid?
The best days:
Monday is the best day to get a high opening rate.
Tuesday is the winner in terms of click-through rate.
Days to avoid:
Weekends should generally be avoided.
Fridays are good for openings but have a low click-through rate.
What is the right time to send emails?
The best times:
If you are targeting businesses (B2B), you should aim for the time when the pressure is off after a busy start to the day (10 a.m.) or before the day begins (7:30 a.m.).
There is a larger window of opportunity to reach the general public (B2C),as we are more likely to check our emails in the morning (6 a.m.), in the middle of the day (2 p.m.) and late in the evening (8 p.m. to midnight).
Times to avoid:
The times that mark the beginning and end of a work period: 8 a.m., noon and 5 p.m.
Create a publication schedule
Put behind you the stress of creating newsletters at the last minute and forgetting to send them out by using a publication schedule.
It will give you a long-term plan to follow, eliminating the time wasted wondering if the next newsletter is necessary.
Some things to consider are:
The sales funnel: one newsletter is not enough. Identify the steps leading to your final goal and use them as inspiration to create multiple newsletters.
The deadline: whether it is the end of a sale or an event, choose it in advance and plan your other newsletters around it.
Balance your content: do not just send promotional content! Vary your newsletters, for example with an educational topic.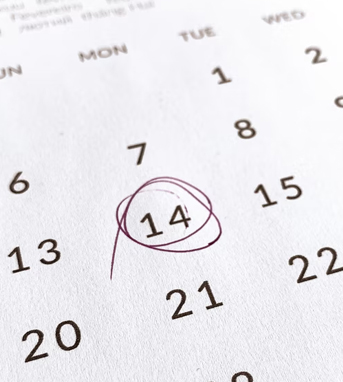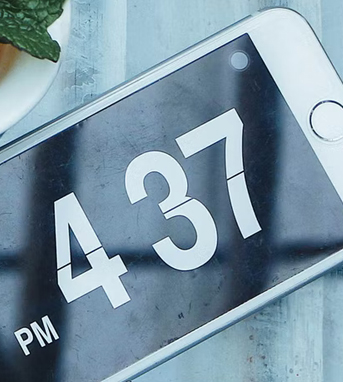 Choose the right time to send
A big part of planning is also being able to strategically choose when to send out the newsletter. A newsletter should never be sent out the minute it is finished, but rather at a thoughtful and calculated time.
Some things to consider are:
The key moments: you sell pizza? Please do not send a newsletter in the morning! Think about your strategy to find the key moments for your situation.
How often to send emails: do not start out in a frenzy. Slowly increase the pace towards the deadline and be
aware of the response when changing the frequency.
The best days: find the days of the week that best fit your goals.
Plan your newsletters in advance
Every business owner knows that if there is one thing in business that is predictable… it is that there are going to be unexpected events. Do not let them affect your marketing by always having newsletters on hand ready to go with a single click.
Some things to consider are:
Topics: each topic is the heart of a newsletter and a pillar of your main goal. Having enough content up front makes it easier to create impactful newsletters later.
Scheduled mailings: complete newsletters ahead of time, schedule the mailing and gain peace of mind.
Automation: set up newsletters that are ready to be sent out in response to events. Not only will you be two steps ahead, but your campaign will stand on its own!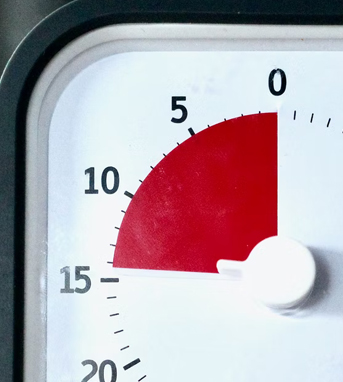 Do not procrastinate!
The biggest challenge entrepreneurs face when it comes to planning ahead is that there always seems to be a more pressing issue to deal with.
But if you want to build a long-term winning strategy, a Christmas newsletter that seems so unimportant today will only be perfect if it is planned now rather than sent out between two parties in December.
Running out of time? Take a look at our marketing strategy services and leave the planning of your winning long-term marketing strategy to us.
What

not to do

: send in a hurry!

Is it really that urgent?
Remember this: sending in a hurry to respect the best time is detrimental to your brand because many subscribers will open an unprofessional newsletter. 
On the other hand, if you wait a bit and prioritize aspects such as optimizing the newsletter before sending, but you end up not sending at the optimal time, the impact will be that less people will see a newsletter you can be proud of. The choice is simple is it not?
Who are you talking to : B2B or B2C?
B2B

Is your clientele mostly made up of entrepreneurs? If so, you know very well that they have to get up early to start their workday, so this is your time to get their attention.
B2C

Are you talking to the general public? Send your newsletters early in the evening when they are putting their work aside to relax. That is when they will be most receptive to what you have to offer.
Make your own recipe by testing
Even if you had access to all the statistics in the world, you still would not be able to find the best times to send newsletters for your situation.
The only way to do this is to determine your goals and take the time to analyze your past results when planning.
Some things to consider are:
The good day: do not stop once you have found the right one for the open rate. Find the best one for each type of newsletter: informative, promotional, etc.
The right time: go beyond the recommended times by testing yourself every hour of your best days to fine-tune your mailings to your audience.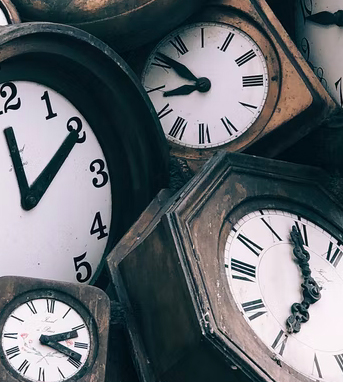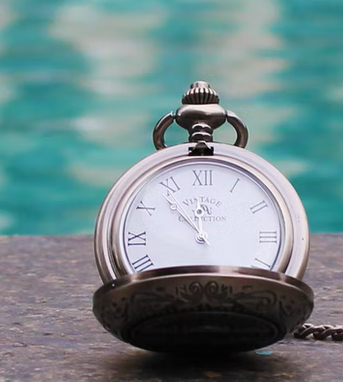 Avoid weekends and holidays
One of the aspects that is unique to email among the major mass media is the proximity it creates between a company and its subscribers.
With the rise of mobile users, it is now possible for you to send an advertisement within reach of your contacts 24 hours a day. They gave you this opportunity in confidence, do not abuse it.
Some things to consider are:
Weekends: unless you have a reason to contact them during weekends, let your contacts forget about you while they are resting. They will be more interested when you get back to them during the week.
Holidays: avoid sending greetings on the day of a vacation. Opt for a few days before and respect the privacy of your subscribers.
Do not take a leap in the dark!
If you had told us in 2010 that you were ready to take email seriously, we might have suggested that you experiment and learn from your mistakes, but email marketing has evolved.
There is now so much competition and so many professionals who know this field inside out that anyone who really wants to develop their online marketing needs to go through email marketing with guidance.
So, rather than testing your luck, turn to a safe bet by contacting our experts who can help you get organized with a clear plan based on the best tactics in the field.
COMPLETE THE "WHAT TO DO AND WHAT TO AVOID" SERIES BY CONTINUING BELOW!
SERIES: WHAT TO DO AND WHAT TO AVOID?
75%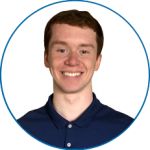 Want professional advice?
Young and dynamic, Jérémy knows the new media and the potential of a successful email marketing campaign.
Get more details on how to plan a winning long-term email marketing strategy by contacting him now! He will be able to offer you innovative and creative solutions for your email marketing campaign.
E: jbergeron@adnetis.com
P: 1-877-638-6584