Summer newsletter strategies

Why send out summer newsletters?
YOUR SUBSCRIBERS AREN'T ON VACATION AT THE SAME TIME ALL SUMMER LONG!
In Canada, summer is the most eagerly awaited time of the year. It's a time for festivities, outdoor activities and vacations. It's the joy of a Nordic country that claims the warmth to take vacation at the end of July. It's also a time of relief for communications agents, who mistakenly believe that the summer period is synonymous with an economic slowdown. In fact, it's a time when businesses need to step up their presence, as customers are more likely to spend at local businesses!
Summer is all about enjoying the outdoors. Of course, but it's also a good time to rethink your email communications strategy by adapting messages around the season!
Find out how you can incorporate the warm-weather spirit into your newsletters, and connect more with your subscriberss this summer!
Why

adapt your newsletter

for summer?

Throughout the year, you should adapt your communications to the different changes of the seasons to keep in tune with your targeted audience. Northern climates change the vegetation and, by consequence, the buying behavior of your customers!
In communications and marketing, summer brings its share of opportunities that you must seize:
Tourism promoted by the web and customers moving to stores.
Impulsive buying due to warm weather.
In newsletters, as in your other communications channels, it's crucial to understand the impact of the seasons on your audience's behavioral predilections.
Times have changed and vacations no longer coincide with a technological shutdown :
Vacations, but with Wifi.
Web browsing for activity research.
Checking email on smartphones.
Basically, your company will be affected in some way by the summer season, whether you offer summer-related products and services or not. Summer is the ideal time for outreach communication, which means fostering customer relations by offering them content that will inspire them. It's an opportunity to build loyalty, while keeping them entertained!
Newsletters:

a summer media

!

Summer's the time to get out! Forget the TV and computer. Let yourself be carried away by the colors and flavors of the outdoors. If you think your subscribers are at the beach all through summer, and that you should be doing the same until September, you're wrong!
A significant proportion of your subscribers continue to check their inboxes periodically, even on vacation. Maintaining regular communications with your customers is vital, even during summer. Like social networks, you risk losing the interest of your subscribers if you wait until autumn before giving a sign of life!
Instead of dropping your newsletters in the summer, learn to communicate differently:
Reduce the density of your texts. Your subscribers are less focused.
Use a casual tone. Sunshine will do the trick.
Be original. Have fun composing your content.
Mix social networks and newsletters. They're summer's best friends.
By choosing to send out newsletters during the summer, you'll have a great impact in the inbox, but only if you adapt your newsletters to the mobility of your customers, in all environments. Few people bring their computer along on a hiking trip. But we challenge you to find someone without a cell phone all summer long!
To learn more, see if summer email strategy is a good idea.
Incorporate

summer events

into your strategies!

A live show near your business or a festival in your town? Promote the event in your newsletters! Joining forces with your community is a golden opportunity for your social marketing. An opportunity to remind your customers that you're located very close to the event where they'll potentially be going to.
Be creative in your marketing strategy and use your media wisely:
Offer exclusive discounts to ticket holders.
Hold a sidewalk sale, if the event takes place near your business.
Promote your offer on social networks and in your newsletters during and before the event.
Connecting with an event can be a good idea for any type of business, as long as the event takes place near your location and taht the event have had previous success! If 78% of event organizers agree that newsletters are their most effective tactic, you're on the right track with this strategy!
How to

successfully produce a newsletter

during summer?

Generally speaking, the summer period is associated with a slowdown in many areas of activity. It's an opportunity to try out new communications tactics and let your creative spirit shine through on new projects.
Designing newsletters in the summer is not so different from designing them in the fall. You may want to reduce the frequency, but it's important to keep sending out newsletters.
Many factors contribute to the success of a summer newsletter, but with good marketing, the warm season can be successful in all areas.
Create themed campaigns around summer
Summer is all about warm colors, relaxation and fun. Your newsletters need to be visually appealing and evoke escapism.
You need to feed and adapt your visuals accordingly:
Use summer backgrounds.
Pick warm colors like blue and yellow.
Find images where characters are presented in summer scenes.
Soften your message by reducing text density.
Use rounded graphic elements.
In short, spread messages that evoke vacation, relaxation and summer fun. This will capture your audience's attention and make your content even more relevant!
Create straightforward calls to action.
In addition to the visual summer appeal of your newsletters, the success of a newsletter depends on the quality of your calls to action. Every summer newsletter should inspire your subscribers to go further!
Arrange your calls to action (CTA) in a certain way :
Display your CTA's in the first 1/3 page of the newsletter.
Use contrasting colors for your buttons.
Name actions using terms such as "Discover" and "View".
Make sure you redirect recipients to the right place.
Refer to tourism-related sites in your region or activities offered in your community when they relate to your products or services.
Basically, make sure you include clear, attractive calls to action to encourage purchase or citizen involvement!
Write tips and resources for summertime
Typically, newsletters are created with the aim of selling something. Instinctively, the goal is to provide calls to action that encourage people to buy. As a subscriber, it's beneficial to receive added value, including tips and resources!
In addition to promoting your offers, you should focus on referral marketing during the summer season:
Give summer tips related to your offer.
Suggest activities related to your industry.
Suggest practical resources related to the season.
List your summer favorites in your community.
This type of communication will reinforce your position as an expert and add value to your regular newsletters, while keeping your subscribers engaged and intrigued.
In short, do something different this summer and sell indirectly by positioning yourself as an advisor. Your subscribers will be more likely to open your future newsletters, and will appreciate this type of campaign!
Somme

tips to remember

all year round
In Canada, we have four distinctive seasons: the heat of summer, the colors of autumn, the cold of winter and the warmth of spring. Each season is conducive to changes in your subscriber' behavior, and your newsletters should continually adapt throughout the year.
Here are some aspects of your email marketing to consider throughout the year:
Split your audience according to their interests
Target your subscriber list according to their summer preferences, such as shows, music festivals, outdoor activities and so on. This will enable you to send targeted offers and content, increasing the chances of engagement and conversion.
Knowing the location of your audience will allow you to adapt your newsletters and send them according to local weather conditions or events specific to each region.
Integrate social media into your campaigns
Take advantage of your subscribers' engagement with your newsletters by integrating social sharing buttons into your emails. Encourage your subscribers to share your summer promotions, contests or events with their friends and network, increasing the reach of your campaign.
Consult the professionals
A team of newsletter specialists will know how to implement a seasonal newsletter campaign based on your target market. They'll optimize the look and feel of your newsletters for a winning long-term solution.
Every season is an opportunity to shine in the inbox. Apply expert tips and let their creativity shine. Your audience is waiting for you, ready to be seduced and engaged!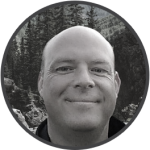 Want professional advice?
The management of database is no secret to this software developper specialist. Email delivery analysis comes easy with a 30 years experience in software development.
Get more details on  summer newsletters strategies by getting in touch with her right now! He will be able to offer you customized solutions to your business needs.
E: gbergeron@adnetis.com
P: 1-877-638-6584