The way you should integrate your newsletters!

ALL YOU NEED TO KNOW ABOUT NEWSLETTER CREATION!
Have you created a visual for your newsletter and want the final result to match your creative?

There are certain things to put in place when building your newsletters in order that your messages respects the different criteria of inboxes from which your newsletters will be received.
Electronic media are complex!
Communicating a message is relatively simple if you use traditional media. As soon as your visual ad or audio track are done, you select your printer, radio station or broadcaster. Whatever your medium, your message will be broadcast in the same way!
New media is complex! Whether it's a website or newsletters, the visual rendering will not be the same from one user to another. Why? This is because your customers use a variety of technologies that differ from each other as well as the work environment in which you designed your visual creation.
In 2019, webmasters no longer exist! To design a website, you will need a team of three (3) specialists: a graphic designer, a multimedia integrator and a programmer… all with specific skills in the design of a finished product that will meet the technical specifications of this new technology. The creation of newsletters is no exception to this new reality, especially when you consider that they are viewed in various environments such as Outlook, or any browser or mobile phone.
In short, building newsletters is even more complex than building a website… if you do it the right way!
Multimedia integration : what it is about?
The multimedia integrator job is the art of knowing how to cut out images and text in order to assemble them as a puzzle using various technologies. A multimedia specialist has extensive knowledge of image optimization and knows the technical restraints related to the dissemination of an advertising message. In short, he is the bridge between the graphic designer and the programmer.
More specifically, a multimedia integrator who specialize in the creation of newsletters knows very well how to integrate a visual concept into the editing tool that he uses. It will make a clear difference in the visual rendering of your newsletters and guide the graphic designer in his choice of visual concepts to ensure that he will be able to integrate everything to please all browsers and inboxes that can -be used by the recipients solicited by the advertiser.
Here are 7 good reasons to work with a multimedia integrator for the creation of your newsletters:
In the context of newsletter creation, a multimedia integrator is a significant advantage, especially if knows the technical constraints specific to email inboxes. Admittedly, he will try to respect the visual aspect of the graphic designer, but he will first and foremost the technical aspect so that you are not disappointed with the delivery of your final newsletters.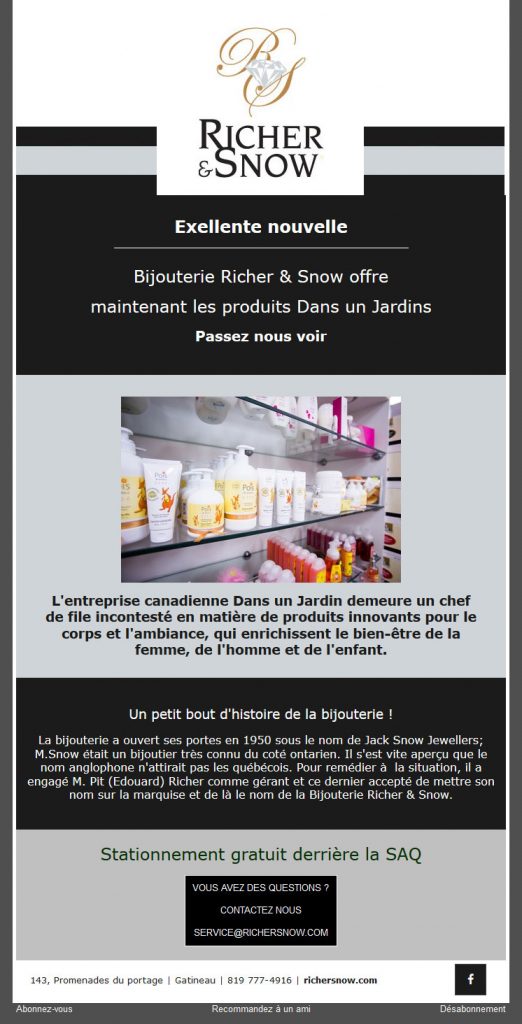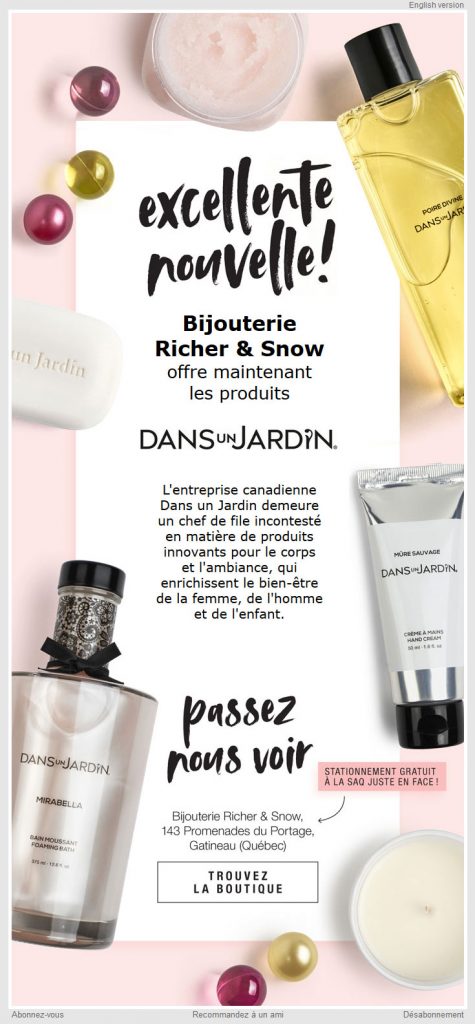 HTML of quality is your best ally
Wherever you see something in a newsletter, there is HTML that lies behind. This HTML language will dictate whether your text should be of a color, size or typography. In short, when you embed an image or text, an HTML encoding is created so that inboxes understand what's on your recipients' screen. Your HTML layout varies from simple to complex depending on the graphics of your artistic creation.
When you use a newsletter editor, the HTML layout of your graphics is done automatically, and some of your manipulations feed your HTML editing areas in an unwanted way. In short, a machine is a machine and it's quite possible that if you put a text in yellow, then green, then pink, then yellow again … that your editing tool start wondering which color you really want your text to be.
You don't understand anything? It might be the same for inboxes!
Have a peak below! You will see the results of a HTML layout created by the manipulations of a client using our editor in "self-service" mode in comparison with the optimization carried out by one of our multimedia integrators.
This is a very simple visual and in both cases, the final rendering is identical!Anything that is not IN BLACK COLOR is the HTML layout. Try to find the text you understand in the "WITHOUT integrator" version, then do the same with the other version. You can click on the HTML code to see it more closely!
To make it simple, tell yourself that if you don't understand what you see, browsers and inboxes either. Or at least… there will be some confusion! By working with a multimedia integrator of competence, you optimize the HTML content of your newsletters which guarantees you a certain peace of mind regarding the final rendering of your newsletters, which will be delivered in various email inboxes!
Improve the hidden side of your newsletters by yourself
Do you use the newsletter editing solution in "self-service" mode? You can improve the HTML yourself by manipulating the editor the way you should manipulate it. If you do, you will reduce significantly the time of an integrator expert when time comes to assist you in the more complex portion of your visuals integration.
Some practices are to be adopted in the creation of your newsletters. They will have a positive impact on the final rendering in the inbox of your subscribers. Certainly, some steps are longer than what you are currently doing, but keep in mind this: "YOU WANT THE BEST"!
Here are some practices to adopt:
You probably wrote the text of your newsletter in the most famous text layout tool: Word. You then copied and pasted your text directly into the edit boxes of your newsletter. In doing so, you have preserved the layout you had in Word. It's perfect and very simple!
The problem: you have integrated a layout coding that is unique to Word into the newsletter editor and unfortunately, the coding is not necessarily compatible with email inboxes. Thus, it's STRONGLY RECOMMENDED not to copy and paste the Word text in your newsletter to avoid integrating features specific to your Office suite.
The approach to adopt:
Copy your Word text into "Notepad" (Windows) or "iNote" (Mac).
Copy the text again from "Notepad / iNote" in the editor of your newsletter.
The reason: "Notepad / iNote" does not lay out your text. This is plain text. When you copy your texts again, you will no longer have unwanted page layout and your HTML will be clean. In short, make the layout in the editor of your newsletters. We are aware that it's a longer process, but the results will be there!
Don't put text in your images
Favor images without text and integrate your text with an HTML layout.
You might be tempted to create your newsletter entirely in one image (which includes photos and text) and simply pasted it in an edition box. You are making a big mistake!
Spam filters are not able to read the text in your images. If they can't correctly identify the subject of your newsletters, they could block access to the inboxes. In addition, be aware that many of your subscribers must click on "Show images" when they open your newsletters. If you only have an image, your newsletter will be blank at the opening.
Approach to adopt:
Don't create a newsletter that is actually just a big picture.
Remove the text from your images as much as possible, cut your images and do a text layout in HTML.
Refer to a multimedia integration expert.
In short, using all the features offered in the HTML editor is an excellent method to ensure increased deliverability of your newsletters. It's a lot longer than just creating an image, but you're aiming high in terms of campaign performance and the quality of your work will be rewarded!
Understand what your doing
Use your text editor optimally by doing your layout the way you want from the start. In short, don't change your text from green to blue, to pink, then back to green. Your HTML will not be optimal because the editor will be a little confused. You would not be?
At ADNETIS, we offer live newsletter tranning services to know how to properly use of the software to enable you to familiarize with the best practices to adopt. Refer to our experts to create quality newsletters!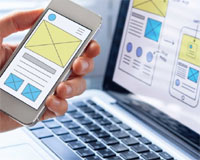 ADNETIS offers you three (3) working methods to help you with your media integration for your newsletters. Our working methods perfectly adapt to your needs in order to guarantee an optimal newsletters conception.

Our multimedia integrators are no ordinary. They are specially trained for the creation of newsletters according to all the technical constraints surrounding this communication field. Using an newsletter integrator expert is a real benefit!
Do you use our solution in "self-service" mode? Create your own newsletters but before sending them, ask our integrators to check your work! You're having problems performing specific actions in a section of your newsletter? A problem of alignment? You need advice? … We are here! In short, you will be surprised by the impact of a good multimedia integration!
You have created your visual, but you don't want to take all time to create newsletters that will actually work in every inbox? Let's work together! You do the design and we integrate it! By doing so, you'll be sure, from the beginning, that your newsletter will follow all the rules of the inboxes while preserving the quality of your original visual before the elements are trimmed.
"We do it for you" method
We take care of your entire email marketing campaign from the marketing goals to the final sending.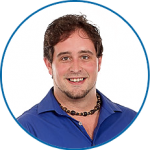 Want professional advice?
Email-based communications strategies are no secret to this email software specialist. Whenever you have questions about emailing strategies or how to get to a certain design goal, he's there to handle the situation.
Get more details on
the way you should integrte your newsletters
by contacting him right now! He will be able to offer you innovative and creative solutions for your email marketing campaign.
E : 
fsauve@adnetis.com
P : 
1-877-638-6584