Are your marketing data outdated?

ALL LIKE A BREAD SLICE, YOUR DATA EXPIRE!
IN FACT, YOU CAN CONCLUDE THAT YOUR DATA BECOMES OUTDATED AND INACCURATE AFTER 2 YEARS!
At first glance, you have the email addresses of your subscribers and customers. These addresses combine primary data such as the names of your subscribers, their demographics, and their language. In this category of data, your recipients are unlikely to change their name or email address on a regular basis. Therefore, this type of information is very reliable and time resistant!
The other type of date is privileged information such as the income generated by a customer, the type of product purchased or their telephone number. This date change over time. Why, simply because your subscriber's needs are different. In other words, they are renewed. Their purchasing process is diversified and their technological consumption is changing. In short, secondary data changes over time!
What about your email marketing campaign data?
After sending an email marketing campaign, you get great data that allows you to adapt your communication strategies for future sendings.
Among these, let's highlight some relevant data:
Conversion actions commonly performed by your subscribers.
Openings and clicks rates.
Best time to send.
Devices used to open your newsletter.
You can establish correlations between your subscribers and target your newsletters based on key performance indicators. However, be careful to use recent data because just like your secondary data, your campaign data changes!
Credible data for 2 years!
In a survey conducted in April 2018 by LoopMe and Sapio Research with marketers, about half of the companies believe that the data is reliable for advertising campaigns for one to two years. Less than a third of these data are usable after two years.
According to this survey, it's essential to perform data analysis more frequently and not assume information analyzed 5 years ago. Your subscribers change, and you have to adapt!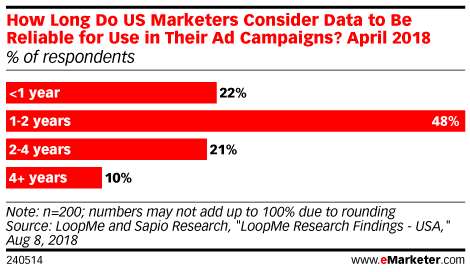 Analyzing good data gives good results
When you will have made your first experiences in email marketing and gather data according to your subscriber's actions, it will be time to have fun analyzing your results. In short, don't try to find marketing models based on your assumptions before collecting the data.
Look for trends rather than specific information. Next, synthesize your study, including the process you followed, the results, conclusions, and actions to be taken based on those results.
Translate your data and make assumptions based on it. Is your hypothesis false? Perfect – that's why you do tests and do not rely on assumptions when making decisions that could have a major impact on your organization. It's always better to take the results as they are, instead of twisting the data to show that you were right.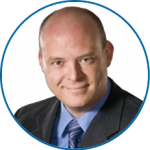 Want professional advice?
The management of database is no secret to this software developper specialist. Email delivery analysis comes easy with a 30 years experience in software development.
Get more details to see if your email marketing data are out of date by getting in touch with her right now! He will be able to offer you customized solutions to your business needs.
E: gbergeron@adnetis.com
P: 1-877-638-6584