Your website SEO and email marketing: What's the deal?

In appearance, it has nothing to do with it!
BUT, LET'S HAVE A CLOSER LOOK!
The search engine optimization (SEO) of your website should mainly target Google since it occupies 63% of the Internet search market in 2013. Your goals must be dedicated to seduce this dominant engine to ensure that your web pages are well ranked when Internet user searches for keywords related to your business field. >It is also means to optimize your website structure for a better user experience as well as to dispose keywords in content to make sure that Google users find what they are looking for.
Email marketing is an approach that aims towards a communication campaign with clients and prospects. By doing so, you are able to evaluate your market with dynamic statistics on every sending, strengthen your notoriety and credibility as well as generate leads.
…So, what's the deal between the too?
Both of those marketing actions have the same goals in terms of increasing your visibility and generate customers.
Great SEO of your website will increase the amount of people visiting your website. Once on it, they should be able to easily subscribe to your newsletter. If you dispose the newsletter inscription properly, the website user usually subscribes if interested in the products or services. If this is the case, you will quickly have a great database of emails.
Adding those new email address with the ones you already have collected in your sales actions and business network became very interesting marketing "wyse".  
Having those privilege communication data, you should consider making good use of the emails you collected. An email marketing campaign should be a top-of-mind strategy with relevant targeted content. When sending newsletters to those email addresses, you invite them to visit back your website which is great for your website SEO. If they were interested in the first place when subscribing, they are more likely to stay longer on the website which is also better for SEO.
In summary: adding an email marketing campaign to your search engine optimization is strongly benefic for your business marketing since both influence your business web impact. What is clear and what you must remember, is those marketing tactics are no longer 'nice to have strategies' but 'must have strategies'.

Indeed, to paraphrase André Malraux: "Marketing of the 21st century will be sets towards the Internet or there will be no marketing!"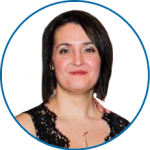 Want professional advice?
The management of a email marketing projet begins with a thorough knowledge of the email software. Working with ADNETIS for 10 years, she sure knows what she's talking about !
Get more details on why what's the deal with your website SEO and email marketing by getting in touch with her right now! She will be able to assist you in the deployment of your email marketing campaign.
E : mgosselin@adnetis.com
P : 1-877-638-6584