Visual layout strategies for a stylish and structured newsletter

ELEMENT POSITIONING IS AN ART!
You completed the graphic design of your visual elements and are now ready to transmit your work to a multimedia integrator?
Wait! The look of your email will not be close to what you imagined it to be if the elements are simply placed on top of each other instead of by following one of the techniques of the intermediate stage of email marketing design: visual layout.
A GOOD LAYOUT OF VISUAL ELEMENTS IS CRUCIAL
Too often seen as an easy step since it does not require the creativity of graphic design or the technical knowledge of multimedia integration, visual layouts that lack quality cost many subscribers to companies that ignore this aspect when creating newsletters. Comparatively, it acts as a "game changer" for those who understand its importance.
Furthermore, companies that recognize the importance of a visual optimized for inboxes can spend time and energy without attaining the result expected because only an experienced eye will be able to notice the difference between a good and a bad layout. Why deal with experts in email-adapted visual layout rather than trying to imitate them, here are 6 good reasons:
Small details that transform ordinary into beautiful.
The vast majority of your competitors still send emails using a traditional style resembling the style used to write an essay. An expert in visual layout will allow you to place your images, text blocks, banners and other graphic designs in an original way and following a structure that will allow the subscribers to understand the important points of the communication more quickly.
The images below show the differences, not of content, but of positioning following a professional visual layout of the elements that makes a big difference on the final result.


Indeed, even if the general idea is the same in both newsletters: blocks containing the product name, a description and an image, it is the layout of these elements that improves not only the look but also the possibility of interaction with highlighted buttons.
A notable improvement consists of the contact information in the first image. It has been moved down in the second version, which frees up space at the top and makes the visual result uniform from top to bottom.
Visual Layout basics in the world of Email
Convinced? Let's now take a look at the three main ideas that any novice newsletter designer must know.
Pushing the idea of the graphic template further
Previously introduced in the graphic design article, the graphic template is used to give your newsletters a visual identity. But, to perfect the visual result of your emails, you must go further. Although the graphic design provides you with a background, a header and a footer, the direct content of the email will constantly change.
The image to text ratio, the number of links required and the general style of the email (a card containing all the information, a succession of brochure-like elements, etc.) are great examples of varying elements in a newsletter. So even if you have the mold, it takes experience to know how to adapt the content in harmony with it to keep subscribers interested.
Multi-platform optimization
It's a must in email marketing, as mobile users are increasing with each passing day. You must therefore adapt your visual layout accordingly because the display of elements is totally different on a cell phone, on a tablet and on a computer screen.
Element spacing and alignment are the two main features that you need to customize depending on the size of the viewer's screen to keep a professional look everywhere. Visuals that you will place next to each other during creation will get on top of each other on mobile. We can never talk about it enough, when you position the elements, always test the result on mobile before sending your creation.
Staying ahead of the curve
The field of marketing obeys one law: you must always be on the lookout for innovation because you are in an endless race with the competition. Visual layout is no exception to the rule. Always know what's trendy, and most importantly, know from that what can be used for your situation.
A more spaced and sober design is very fashion in 2020 so you might be tempted to take this information and say that your job is done. But if your emails are loaded with content, using this method would result in very long emails and your customers would drop out before they even get to the end.
The only way to differentiate what works from what should be thrown away is to look at the statistics of your campaigns. Since the visual layout is a variable that you can tweak from an email to another, this makes it a very interesting factor to analyze after each time you send a newsletter.
ADNETIS offers you three (3) working methods to help you take the visual layout of your newsletters to the next level. These methods are perfectly adapted to your needs with the goal of guaranteeing an optimal positioning of the elements in your emails.
Our designers are not ordinary designers. They are specially trained to create newsletters and master all the technical constraints surrounding this particular field. Working with a designer specialized in dynamic newsletter creation is a real advantage for your communications.
Method « Do it yourself »
Do you use our solution in "self-service" mode? Create your newsletters yourself but take advantage of our graphic designers to optimize your layouts for an optimal visual structure. We are always there to assist you in case of a lack of inspiration or a problem. You will be surprised by the creativity of our design team and you will be able to reuse the concepts they propose in your next newsletters.
Method « Do it with us »
You know exactly what your campaign should consist of, but do not have enough time to think about how to optimize the positioning of elements in your emails? Create your newsletters without worrying about the visual layout and hand over the rest of the job to our designers. They will improve the organization of your newsletters while respecting your ideas and can even suggest new marketing techniques.
Method « We do it for you »
We take care of your entire email marketing campaign, from ideation to final delivery while including a state-of-the-art visual layout.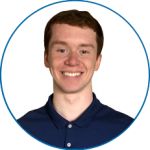 Want professional advice?
Young and dynamic, Jérémy knows the new media and the potential of a successful email marketing campaign.
Get more details on how to improve the visual layout of your newsletters by contacting him now! He will be able to offer you innovative and creative solutions for your email marketing campaign.
E: jbergeron@adnetis.com
P: 1-877-638-6584