Is your email list getting tired?

WHAT TO DO WHEN YOUR RECIPIENTS DO NOT OPEN EMAILS?
WHAT ARE THE STRATEGIES TO OPTIMIZE THE QUALITY OF YOUR EMAIL LIST?
Your business benefits from 5 000 Facebook friends. It sounds great, but in fact, how much are involved in your publications? As is it the case for social media, subscriber engagement takes over the amount of email stored in your database.
For some time now, we have noticed that some accounts have a new challenge: list fatigue linked to the list of recipients. Just like Georges Bilbrey, deliverability specialist at Return Path, we noticed the reduction in engagement (opens, clicks) and conversion that comes from once-engaged subscribers
What is causing this increase in list fatigue?
The sources vary by marketer, but the most common themes appear to be:
Email volume per subscriber is up accross the board. Some recipients subscribe to mobile apps, newsletters, or leave their email address in stores without suspecting that they will receive a large volume of emails. Their email address overflows and they consult their emails less and less. This causes some subscribers to become inactive more quickly or to unsubscribe to free their mailbox.
Changes in filtering at mailbox providers mean global engagement can impact inbox placement for addresses that are usually productive. Have you noticed the "Promotion" tab of your Gmail or in your Hotmail account? Your email campaigns are not spam, but you address your recipients in a marketing way. Therefore, your marketing emails are usually received there. In other words, your emails join other marketing emails that are increasing by numbers (reference on first point).
The recipient lists need to be dusted off. Good results come with a great email list hygiene. How many email addresses are really productive and engaged with your brand? If you have not achieved any marketing goal for a recipient for the past 6 months, what are the goods of preserving it?
How should you address a list fatigue?
Cleanup, cleanup and cleanup!
After a while, conduct a re-engagement campaign with recipients who do not open. Ask them if they still want to receive your information with a confirmation deadline. This demonstrates your marketing concerns and allows to focus your marketing efforts on serious targets.
Above all, do not wait until your subscribers remain inactive for a long time to attempt a winback.
Personalization is a big thing!
Generally, there is no point in sending a promotion on dresses to men. Customize your lists based on interests is the key. Sending personalized messages will prevent too much email flow and allow you to focus on what matters to your recipients. If your customer buys a tie, create an email list for men.
Do not always use the same email subject. Be creative! Go for A / B tests and make sure to get your recipients attention.
Bring benefits to your subscribers. Offer promotions such as absolute discounts as they do better than percent discounts. Give exclusive content. Offer information that they are the first to know about it.. In short, combine your sales strategies with email marketing.
Change your sending frequency
Instead of sending out a newsletter every month, break up your topics and send several emails. Sending several messages gives more bites to the apple. We see a significant decrease in efficiency after the fourth message.
Of course, not all companies have a team of data experts to help with this more sophisticated approach. In this case, we are here to help you in the definition of email marketing strategies and the cleaning of your mailing lists.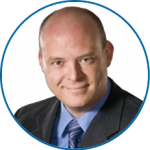 Want professional advice?
The management of database is no secret to this software developper specialist. Email delivery analysis comes easy with a 30 years experience in software development.
Get more details on what to do when your recepients do not open your emails by getting in touch with her right now! He will be able to offer you customized solutions to your business needs.
E: gbergeron@adnetis.com
P: 1-877-638-6584