Use TikTok to increase your newsletter subscribers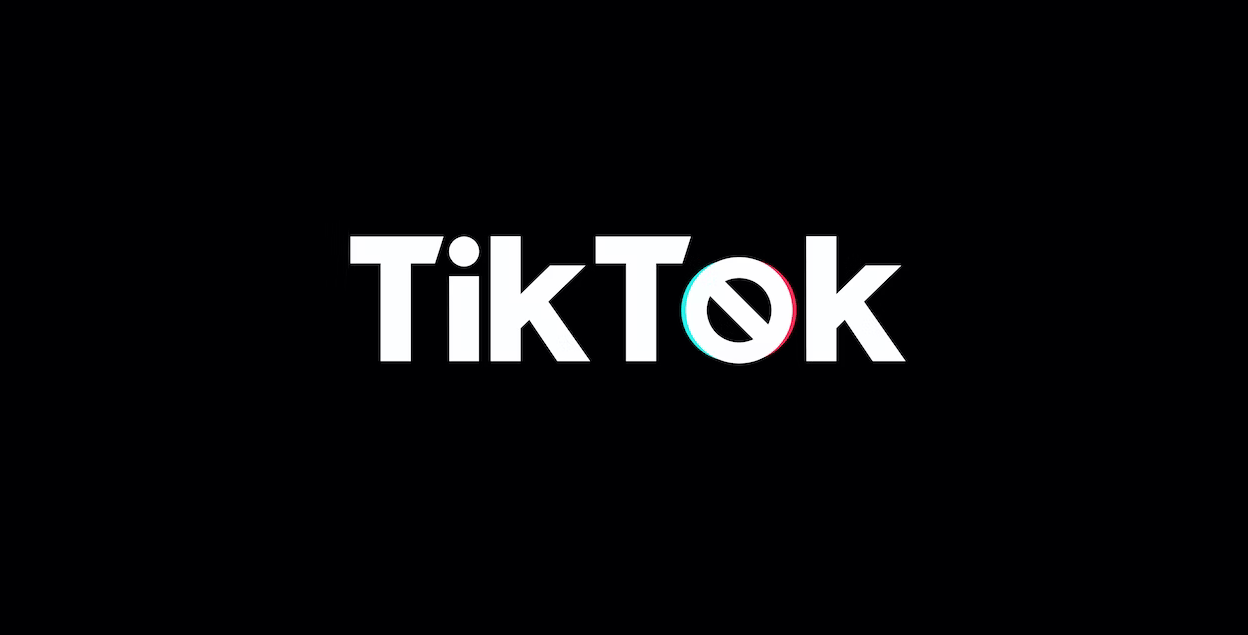 Use TikTok as a springboard for your newsletters!
DIVERSIFY YOUR COMMUNICATION CHANNELS WITH THE NEWSLETTER SUBSCRIPTION GOAL IN MIND.
Ah, that satanic Chinese spy application! Whether it is used for personal or promotional purposes, this platform is the talk of the town, especially last week when the CEO of TikTok was called before the special committee of the American Congress.
Does it really represent a danger for society or is it simply a harmless entertainment tool? When we see that there were 8.3 million Canadian users in 2022* on TikTok, we are suddenly more receptive to this powerful communication tool for small and medium businesses.
When we realize that it is possible to convert TikTok followers into newsletter subscribers, the buzz around this application takes on a whole new meaning!
Why use

TikTok as a vector

for communication?
Whether or not you approve of the use of the application, you can't ignore its potential to reach a Canadian customer base in a creative way.
When a 21-year-old Canadian influencer (Josh Richards) established in Toronto was able to generate revenues of $15 million in 2021 with its 25.6 million TikTok subscribers by publishing all kinds of content on the platform, we suddenly wonder what is the recipe.
If thousands of Canadians subscribe to influencers who started in their bedrooms, why not your company with a communications team?
The number of Canadian users of TikTok is increasing drastically. We're talking 8.3 million users compared to 2 million in 2019*. It is now the fourth largest social network in Canada. Not only is the number of Canadian users of TikTok growing rapidly, but those who are on the platform are spending more time there.
The average time spent on TikTok has more than quadrupled between 2018 and 2021, averaging 22.6 hours per month on the platform in 2021, compared to only 5.2 hours three years earlier*.
In short, the use of TikTok for commercial purposes should be considered in order to reach Canadians, especially when one considers that 32% of users are between 25 and 34 years old, followed by 38% between 18 and 24 years old.
When elected officials are interested in the technologies of these social platforms, it is because they have a weight on society. Where governments interfere, you should also take a minimal interest.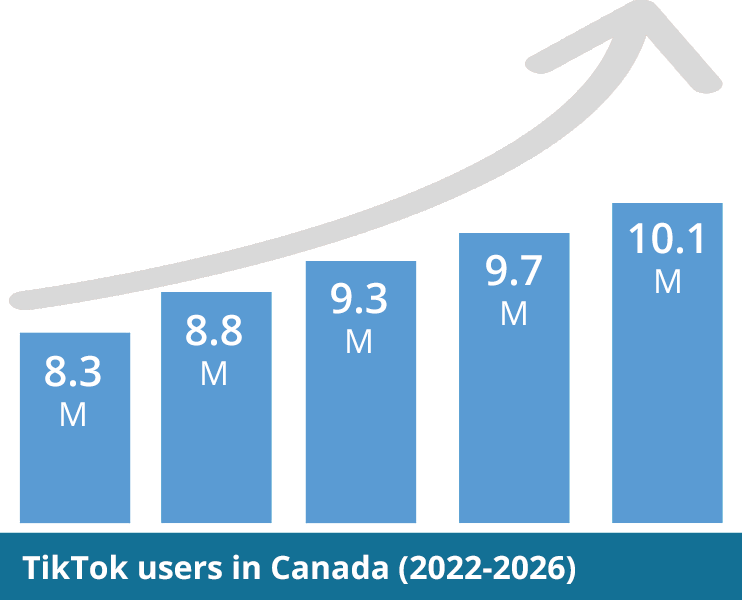 What will be

the fate of TikTok

in Canada?
TikTok is the fastest growing social media platform in Canada, but remains the least trusted in the country according to a recent report released by Metropolitan Toronto University. While Canadians may not perceive the social network as a reliable source of information, that doesn't stop the rise in the number of followers joining the entertainment channel.
The platform's short videos allow Canadians to take their minds off their work. For some, the weekly time spent on the app exceeds the time invested in watching movies available on Netflix.
Available in more than 150 countries, TikTok officially has more than one billion active users worldwide on a monthly basis.
In recent months, Canadian, U.S. and European legislators have stepped up efforts to restrict access to TikTok, owned by the Chinese company ByteDance, citing security threats.
The app is now banned on government digital devices in several countries, including Canada. A United States House committee supported an even more extreme measure, voting to advance legislation that would allow President Biden to ban TikTok from all U.S. citizens' devices. When you consider that it reportedly has 150 million unique active users in the U.S. alone, that's a lot of people.
Banned in India since 2020 (TikTok's biggest market at the time), ByteDance's social network is likely to suffer the same fate in its new biggest market, as tensions with China escalate.
Canada has the reputation of following its southern neighbor in its international decisions. It is therefore likely that if the Americans ban the use of TikTok to their citizens, Canada will do the same.
It is therefore important to convert your TikTok followers to other communication channels such as newsletters so that you are able to preserve the relationship you have created with certain users before they are forced to "pull the plug".
@tiktok

Our CEO, Shou Chew, shares a special message on behalf of the entire TikTok team to thank our community of 150 million Americans ahead of his congressional hearing later this week.

♬ original sound - TikTok
Why

convert your followers

into newsletter subscribers?
Communication experts know that they cannot hope to establish a long-term relationship with social network subscribers. These are platforms that do not belong to them and a non-negligible percentage of their subscribers do not see their publications. On the other hand, newsletters allow you to have access to 100% of the audience, since the subscribers receive the information at a specific time!
As a communicator, your goal with TikTok should be to grow your email list to deliver content in a personal, non-social environment. By engaging newsletter subscribers in their inbox, they will be more receptive to offers than when they are in entertainment mode.
TikTok is known for having an exceptional algorithm that shows content to the right people, which leads to more engaged subscribers. By turning followers into newsletter subscribers, you will be able to store your subscribers' information in a digital space that cannot be affected by an app shutdown or algorithm change.
It is therefore essential to put tactics in place to convert your followers, with a winning recipe!
Step 1 : Create a

landing page

for TikTok
The TikTok platform is a great way to build your newsletter subscription list: a communication channel that will allow you to share richer content at the right time!
But how can you leverage TikTok to build your mailing list?
There's a simple solution: create a landing page to capture your followers' email addresses and put it in your TikTok biography!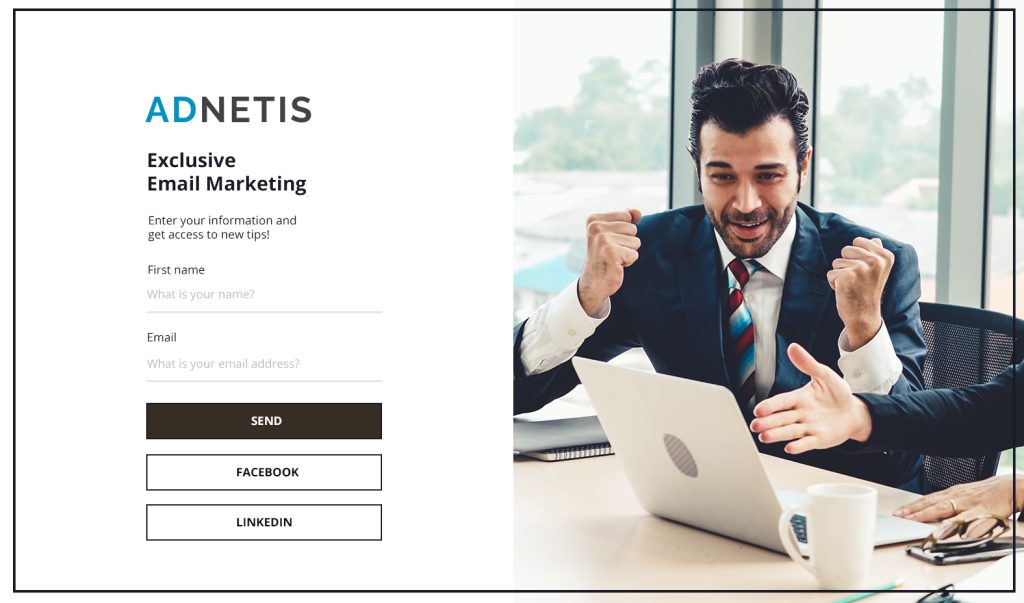 Create a page on your website that will be dedicated exclusively to converting your TikTok followers to newsletter subscriptions. The idea is to get your followers out there and push them to other channels. So, take advantage of this subscription page to promote your other social networks!
Limit your subscription form to the "First Name" and "Email" address of your followers. Just like TikTok, your page must be clean, easy to access and above all, have a quick subscription form. The goal: to reduce the registration time to a few seconds.
Use your brand identity to illustrate the benefits of subscribing and draw your audience's attention to the famous "Submit" button.
Link the page to your account's biography
You generate likes in your TikTok videos and some people follow you? There is a very good chance that they will click on your bio. That's exactly where you'll put the link to your landing page.
With one click, your followers will be able to join your mailing list!
"Yes, but I'd rather put a link to my website so they can see all my products and my shopping site!" And what else… they will go to your website and be lost in the diversity of your offering. You need to focus on a campaign goal. Once they are subscribed, you can build relationships with your followers and sell more effectively!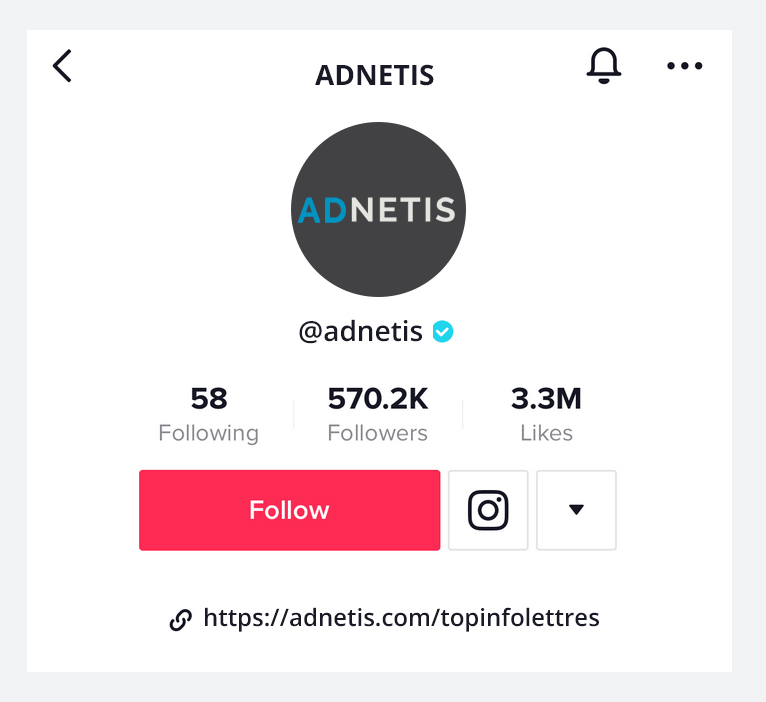 Please note that you must have at least 1,000 followers and a business account in order to be able to have a link in your bio. Switching to a business account is free and you can switch between a business and personal account at your discretion. Once you have created your business account, go to the privacy settings of your account to add the link to your landing page.
If you don't have enough followers yet, all you have to do is get creative! Post videos and attract the interest of the TikTok community to complete the conversion tactic.
Step 2 : Add a

lead magnet

for TikTok
Subscribing to the newsletter has to be a strong benefit to justify your followers signing up. In other words, you have to create a bait! You must clearly present this benefit in a concise manner so that they will want to subscribe.
Of course, you have to offer a reward for subscribing by asking yourself the following question: if I were in a brief entertainment mode, what would convince me enough to leave my personal information?
The lead magnet, or if you prefer the freebie, should be closely tied to your industry. If you are a service company, offer free advice, an ebook, personalized training, etc. and send the freebie immediately by email following the subscription. To do this, get a reliable email automation system such as ADNETIS.
If you have an online shopping store, offer a significant discount to your subscribers such as a $10 discount, a free sample or a shopping guide. Be creative in your lead magnet and most importantly, select a freebie that can be adapted to any circumstances.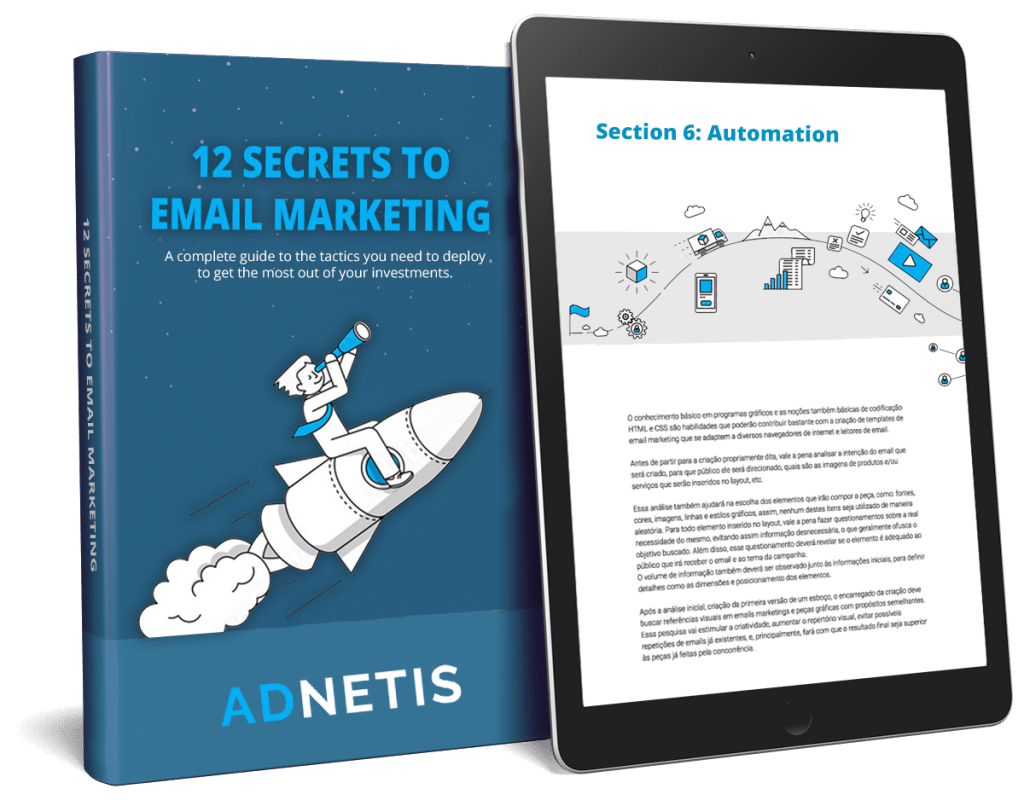 Run different subscription campaigns for your newsletters by time period. Change your lead magnet from time to time. Some freebies will appeal to certain followers while others will remain indifferent to your offer. Test your lead magnets through your social networks and honor your promises!
Step 3 :

Promote the newsletter

subscription in TikTok
Once you have enough followers, it's crucial to promote your bio in a few of your TikTok videos, ideally at the end of your editing. We don't necessarily suggest creating an illustrated "Subscribe to learn more" clip, but simply mentioning the benefits of subscribing between two sentences. Focus on subtlety!
Creating videos that are closely related to your lead magnet and announcing that content or a discount is being offered by viewing your bio is a great way to attract followers to your landing page.
Don't expect to get a large number of shares or likes on your promotional videos. Instead, look at the number of people who have subscribed to your newsletter to see if your goals have been met!
Do LIVE sessions at your location to promote the videos you publish. The TikTok algorithm will be more likely to suggest your videos to someone who has participated in a LIVE session. During your session, mention the freebie available in your bio.
Not comfortable talking in front of the camera sporadically? Set up your video camera in your business and fix the lens on your employees while they work. Place a poster promoting your bio in the background. You'll be amazed at how many views a still camera gets showing the back side of your business. TikTok users will look at anything!
Invite subscribers from other social communities to view your videos on TikTok. Put a link to your account on your website and recycle your subscription page through your other social networks. Turn it into a lead generation campaign.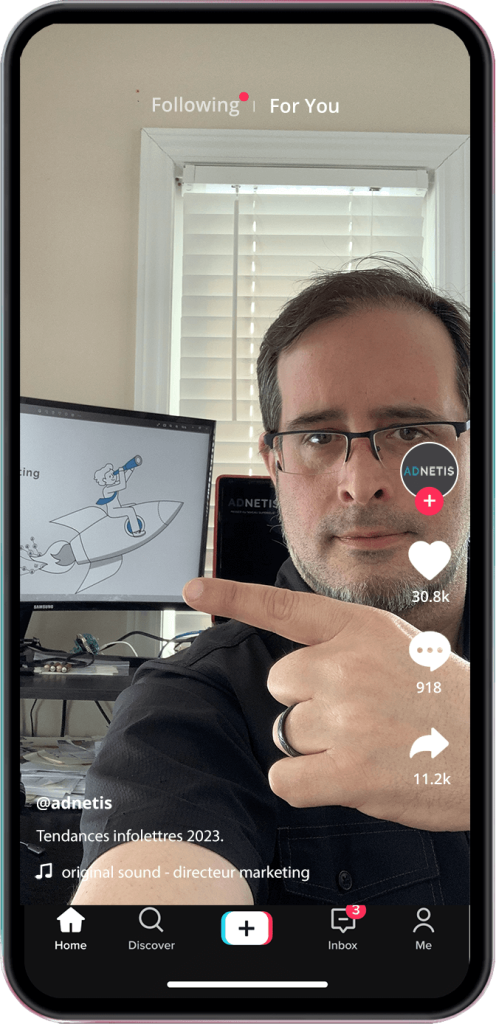 The recipe for getting your followers out of the TikTok environment is relatively simple. It's basically creating a landing page with a bait, publishing it in your bio and promoting it in your videos and LIVEs. However, you need to be creative in order to achieve your goals.
Take inspiration from success stories such as Cloud Cookies with its promotional videos that generate millions of views and its cookies sold online for $50 a dozen. Great marketing orchestrated almost exclusively from TikTok. But again, refer to social media specialists such as Cheri Cobb to get a lot of tips on how to effectively build an email list from TikTok.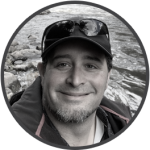 Want professional advice?
Email-based communications strategies are no secret to this email software specialist. When ever you have questions about emailing strategies or how to get to a certain design goal, he his there to handle the situation.
Get more details on techniques to convert your TikTok followers to newsletters by contacting him right now! He will be able to offer you innovative and creative solutions for your email marketing campaign.
C : fsauve@adnetis.com
T : 1-877-638-6584