Have you fallen into the trap?
Email marketing helps maintain a close relationship with a key audience. On the other hand, what about when you communicate with a person who is liable to do serious harm simply by being present among your recipients?
Spam trap : do you know those words?
If you are doing email marketing campaigns, you should be aware of your emailing list health and the impact of spam traps!
Sending personalized emails to customers that consent or subscribed remains one of the most profitable marketing strategies for Canadian businesses. It helps build customer loyalty to the brand while customizing solicited content.

Email marketers know that sending emails is no longer a child's play. Despite the ease with which visuals of mass sending solutions are created, deliverability is something else!

A good hygiene of the subscribers lists, the acquisition of express consents as well as the use of an anti-spam vocabulary will always be part of the experiment, but other factors affect the delivery like the traps spam.
Êtes-vous tombé dans le piège?
A spam trap is nothing more than a "honey pot" used to capture any type of abuse such as phishing, malware or any other commercial activity that does not follow good hygiene rules in terms of mailing list.

In fact, spam traps are nothing more than email addresses that are specifically designed, maintained, and monitored by messaging service providers such as Gmail, Yahoo!, or company-based spam filters (Outlook). The goal is to ensure that senders follow email best practices and that their users receive desirable emails.

In short, if you send in a honey pot, the results of your email marketing campaign could be catastrophic, since a supplier could refuse you delivery to all their recipients.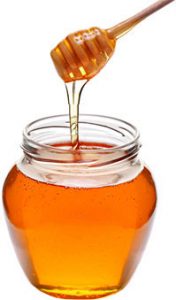 After spending several hours writing personalize content to your customers and optimizing your visual for an optimal multi-platform compatibility, you send your newsletter to 1,000 recipients. Of these, 500 are Gmail addresses including an unwanted one. The address rick.golden@gmailll.com is a spam trap!

Your email marketing software will begin sending the newsletter to the first 200 Gmail accounts and will be received in the user's inbox / promotion tabs until the arrival of the trap address. The other 299 recipients will not receive your email and the first 200 could even have your newsletter reclassified to the spam box.

In addition, this situation could become problematic for your next campaign. Your sender address could be systematically banned from the inbox depending on the volume originally sent and even affect other email service providers because yes, some providers share the information!
It is wrong to believe that any email list will work. Your goal shouldn't be maximum subscribers. You should focus on quality rather than quantity. To maintain a good reputation and improve your deliverability, you must send your campaign to people who really want and expect your email.
Inactive subscribers (those who do not open or click on newsletters) should be removed from your list. Failure to keep your mailing list up-to-date can lead to complaints, low reading rates, low subscriber engagement, blacklisting, reputation loss, and ultimately decreased deliverability. Do you know if you have spam traps in your emailing list? How many email addresses are spam in your list? To find out, there are two types of spam traps you must be aware and suspicious of!
Inactive emails adresses:

Addresses that have never been used as real email addresses.
Addresses configured by email service providers and security companies for the unique purpose of capturing bad senders.
These addresses may end up in your subscribers list if you engage an automatic database email collection like on a subscriber's page on a website, if you do other illegal practices or if you buy or rent your lists of unreliable sources.
If you have a spam trap on your lists, it will immediately tell mailbox providers that you are an unreliable sender.

Addresses abandoned by the original user that were once real email addresses.
These addresses have since been reused to recover abusive senders.
Traps primarily used to detect legitimate commercial senders with low quality data maintenance practices.
To avoid spam traps, senders must improve their email addresses management practices, like:
Send your newsletters only to willing subscribers and permission-based lists.
Maintain good a good emailing list by making regular campaign and monitoring the age and activity of your subscriber's emails.
Move old disengaged subscribers (for example, any subscriber who didn't opened your newsletters in the last six months) to another list and try to re-engage them.
Keep a strong email infrastructure and maintain secure systems and databases.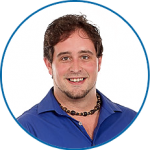 Want professional advice?
Email-based communications strategies are no secret to this email software specialist. When ever you have questions about emailing strategies or how to get to a certain design goal, he his there to handle the situation.
Get more details on spam traps by contacting him right now! He will be able to offer you innovative and creative solutions for your email marketing campaign.
C : fsauve@adnetis.com
T : 1-877-638-6584