Social media falls short of expectations for B2B marketers

Questions remain about ROI
A growing percentage of US business-to-business (B2B) marketers say they are using social media to promote their businesses. A recent poll of US B2B marketers by Bizible found that social media was respondents' second most widely used tactic for customer acquisition, surpassed only by email marketing. But according to many B2B executives, social media marketing has not always lived up to expectations, particularly when it comes to metrics like return on investment (ROI).
August 2016 research by Demand Metric underlines social media's growing popularity, and increasing challenges, for B2B marketers. On the positive side, Demand Metric found that more B2B organizations were relying on social media as a marketing channel. According to the survey's respondents, close to half said their organization had at a least a "medium" level of social media involvement.
However, many of the same B2B marketers were disappointed with the ROI of social media for goals like increasing brand awareness and generating leads. Only 30% of respondents in Demand Metric's survey said social media had met or exceeded their ROI expectations for driving brand awareness, and just 24% said the same about social media's ability to contribute to lead generation.
As B2B marketers continue to experiment with various social media tactics and tools, many are finding that certain social platforms are more effective than others. For instance, in a September 2016 survey by Regalix of the most effective social platforms for B2B marketers, LinkedIn and Twitter earned significantly higher marks than other social channels like Facebook and YouTube.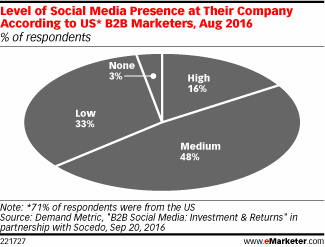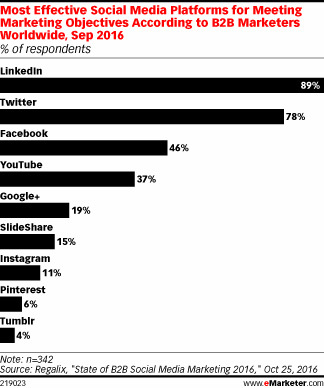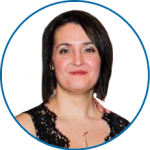 Want professional advice?
The management of a email marketing projet begins with a thorough knowledge of the email software. Working with ADNETIS for 10 years, she sure knows what she's talking about !
Get more details on why social media falls short of expectations for B2B marketers by getting in touch with her right now! She will be able to assist you in the deployment of your email marketing campaign.
E : mgosselin@adnetis.com
P : 1-877-638-6584