Vast majority believe analytics will boost business
Marketers of all sizes may struggle at times to make sense of data and analytics, but even the little guys are using it to make smarter business decisions, according to research from Constant Contact. Nearly eight in 10 US small-business professionals surveyed said they believed they were doing this—and another 8% said they wished they were.
Three-quarters also thought their use of data and analytics would "give them a business advantage." Just 4% disagreed.
The most likely advantage, according to respondents, is in finding new customers. More than seven in 10 said that was how data was helping them grow their business, compared to about two-thirds who said it helped them retain existing customers or improve the customer experience.
The most common type of data used by respondents was email marketing reports—unsurprising both because of Constant Contact's business as well as the fact that for SMBs, email marketing is very common. Website and social media analytics placed second and third, respectively.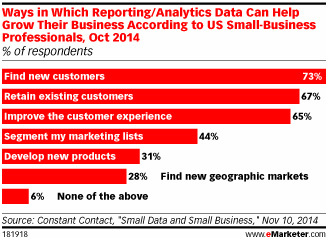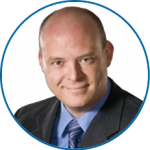 Want professional advice?
The management of database is no secret to this software developper specialist. Email delivery analysis comes easy with a 30 years experience in software development.
Get more details on why  SMBs say yes to data by getting in touch with her right now! He will be able to offer you customized solutions to your business needs.
E: gbergeron@adnetis.com
P: 1-877-638-6584