Smartphones account for more than four in 10 email opens

Mobile remains tops for email opens
In the UK, email open rates on mobile remain impressive. According to research by Movable Ink, which monitored activity on its platform, 71% of total email opens in the UK during Q1 2015 took place on mobile. Smartphones were the largest contributors to the pie, with a 42% share.
Apple devices dominated both mobile categories, with iPhones accounting for more than one-third of all email opens and iPads nearly 30%. Meanwhile, Android's overall share was below 9%.
However, smartphones didn't quite stack up when it came time to convert. Here, desktops maintained their lead, with nearly 40% of all UK email marketing conversions in Q1 2015 taking place on such devices. Tablets were close, at 37%. Smartphones trailed their larger-screen mobile counterparts by 12 percentage points.
In November 2014 polling by Aimia, 56% of UK internet users cited email as the marketing channel they were most likely to notice—the No. 1 response by a long shot. However, if marketers want to get readers to go beyond an open, they better put their message front and center. According to Movable Ink, with the exception of the Kindle Fire, the majority of marketing emails were read for 15 seconds or less on each device. Android users were more patient than those on Windows Phone, iOS devices and even desktop.
In addition, email marketers must control themselves when it comes to email frequency. Among UK internet users polled by Aimia, 57% said they avoided companies and brands because their messages were annoying, and 50% were overwhelmed by the communications they received.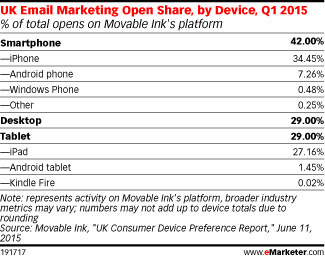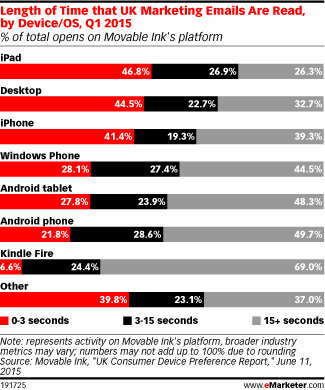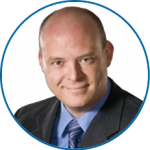 Want professional advice?
The management of database is no secret to this software developper specialist. Email delivery analysis comes easy with a 30 years experience in software development.
Get more details on why  smartphones account for more than four in 10 email opens by getting in touch with her right now! He will be able to offer you customized solutions to your business needs.
E: gbergeron@adnetis.com
P: 1-877-638-6584