Create loyalty with post-purchase emails!

EMAIL AUTOMATION TRIGGERED AT THE RIGHT TIME
You spend a lot of energy towards new customers acquisition. You do so in the different areas of their purchasing process. Now that they've tried out your services or products, it's time to build loyalty by sending automated emails.
Let email marketing do the work at the right time!
Do you think about the customers you currently have?
CEOs and their communications departments are becoming more and more aware of the importance of customer's loyalty programs. Points card here, exclusive member rebate there, companies understand that it's much cheaper to retain customers without … taking them for granted!
Do you reward your customers for their loyalty? You should think about it! A customer who buy your product is great … but a customer who consumes regularly is better! Don't shout victory at every sale. Rather, do the extra effort to provide the best customer service they never had. You will benefit from it in the long run, as your customers will experience a different buying experience and ultimately, recommend your brand!
What's a post-purchase email?
Email marketing has the power to become the extension of your actual customer service. Also, they can work on your customer service weaknesses. In fact, they can interact with your customers at a specific moment of the post-purchase stage, since automated emails are only triggered if a customer does a specific action. Unlike traditional email marketing campaigns, automated emails are sent one recipient at a time, which optimizes and personalizes the buying experience.
Did you implemented certain staff procedures that must be put in place when customers reach check out? Does your employees say one of these phrases:
If so, can you say that they are always pronounced in the same way… regardless of the employee? Certainly not! But the email, yes. It will not derogate from the quality you are looking for and ensure the sustainability of your customer service.

What is a buying process?
A customer calls you, visits your website or goes to the store. He's not there by chance! He has a need and he has chosen your company as a possible solution to his problem. Whether it's an existential need like eating or a secondary need like getting professionally trained, some steps will take place, and each one will leed to the next one.
Indeed, buying process is characterized as a cycle formed by five (5) distinct stages. The process can be completed in a very short time (pulsed purchase) or over a period that can take up to several months or even years as in the case of buying a home.
Here are the five (5) buying process stages:
A huge missed opportunity!
All your marketing actions are targeted towards new customers acquisition? You are missing something major! Ensuring customers loyalty is important. You no longer have to inform them that you exist! They have buying experience and have the power to recommend you. You just have to make sure they do!
Don't let your competition benefit from a new customer need at the beginning of the buying process. Be there and get ahead of your customers before the search for solutions.
Let the post-purchase email come into play in different forms!
You appreciate that customers have selected your company in its decision-making stage? Let them know! A customer is unique and should not feel like a number! We all like to know that we are special. Your customers as well, especially if they know that you have hundreds of buyers.
A simple thank you will have an extremely positive effect your buyers future purchase behavior.
Automated post-purchase emails are very beneficial! You can even surprise your customers with an automated email that can be send immediately after purchase. Before reaching their cars, they will receive it and you will gained a strong reaction.
Mention the item that was purchased indicating that their satisfaction is important to you will solidify the feeling of closeness while confirming the purchase decision. Furthermore, you will consolidates your corporate image concerned with customer service.
Do you sell online? Keeping your customers informed about the state of delivery will guarantee a professionalism which will be greatly appreciated by your customers! Provide the expected delivery date and a link to track the order with your shipping provider to ensure excellent customer service!
The shipping confirmation email is an opportunity to solidify consumer trust. If there are any changes to the delivery times initially planned, inform your customer again to ensure impeccable customer service!
Take this opportunity to add a promotion that could encourage your customer to acquire a complementary product. It's the ideal time to reactivate the purchase process and consequently, build customer loyalty with a personalized email.
You have sent a thank you email after a purchase? Plan your post-purchase email automation sequence by thanking your customers again with discounts on their upcoming purchases. And yes … the more you thank, the more you will sell!
Offering a discount on a future purchase is extremely beneficial. At the checkout, your customer will spend more than the offered discount and spend the discounts amount on your advertising budget. After all, it's much cheaper to build customer loyalty than to gain new ones.
The first purchase will tell you about your customer's tastes and preferences. Send offers that complete the initial purchase. It might create a new need!
Send a reference campaign at the same time as your customers are experiencing your customer service. Organize this moment! Don't wait until your customers leave the post-purchase evaluation stage. You conquered them with your excellent customer service? They will want their friends to experience the same thing, especially if they get something back!
A satisfied customer is your best advertisement! Let your imagination speak and be creative in your rewards program. Tell them about exclusive offers, such as a $5 discount per referral, or a tiered system based on the number of referral.
Take advantage of social media! At first glance, there is no connection between a "selfie" and your business, but some customers will be proud to share a photo of their new purchase. In short, be creative and thank them, thank them and thank them!
A video club that is successful in customer service is the one who recommends a movie and asks if the customer liked it when he returns it. Just asking if a customer appreciates their purchase shows customers that you care about them.
The post-purchase email about a product review is the equivalent of the waitress who asks you if you like your meal after you start it. You offer alternatives to the initial purchase while demonstrating your concern for your customers.
Doing a product review campaign also allows you to improve your customer service or the quality of a product. Tastes are different for everyone. You make the best salad dressing, but if you are the only one to appreciate this flavor, your customers will not come back. You must know what's wrong in order to adjust your recipe!
Don't forget to allow time for your customers to test your product before asking for their opinion. This period must adapt to the purchased product. If it's a pool, wait until it's installed!
Make sure the assessment process is quick and easy. Incorporate incentives such as rebates or a contest to increase the rate of evaluation. In short, effectively survey your customers and beat the bad reviews on social networks!
You have cut and dyed your client's hair? Then, you know when you will cut them again! Take advantage of this privileged information available to you to trigger the purchase process prematurely. In short, do not give your clients the chance to return to the option evaluation stage.
Do the same if your services require making appointments. Propose dates and eliminate the effort to make an appointment. Be the first ones your customers will think about to meet their new needs. Take the opportunity to present products update according to their interests.
Email automation triggered at the right time
The secret of automating post-purchase email lies in the timing you send them. Unlike a traditional email marketing strategy, sending is done based on an action by a specific subscriber. As a result, you must carefully plan each of the gears that will be triggered in turn in a specific sequence.
The same email will have an entirely different impact if it's received shortly after a restaurant evening or the next morning. In short, timing is crucial for a higher conversion rate. Good planning will allow you to trigger newsletters in time while initiating sequences according to the behavior of the consumer.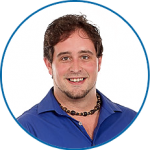 Want professional advice?
Email-based communications strategies are no secret to this email software specialist. When ever you have questions about emailing strategies or how to get to a certain design goal, he his there to handle the situation.
Get more details on how to create post-purchase automated email campaign by contacting him right now! He will be able to offer you innovative and creative solutions for your email marketing campaign.
C : fsauve@adnetis.com
T : 1-877-638-6584