Launching our new website

FRESH AND BEAUTIFUL… DISCOVER OUR NEW WEBSITE WHICH IS A STEP AHEAD FROM ITS PREDECESSORS!
Developed to simplify navigation, our website allows you now more than ever to find the desired content easily and quickly, in both English and French.
After several weeks of development, we are proud to present our new website which has been specially designed for our customers! Indeed, more than 300 pages of original content have been reorganized to make your navigation more efficient and intuitive.
Categorized according to our three (3) main services (email marketing, survey and custom development), you will find all relevant information inside a visual that has been refined and modernized.
You will find guides to use the email software platform in order to design effective marketing campaigns as well as a blog showing all email marketing highlights since 2002!
The launch of our new website is just the tip of your new browsing experience, as our in-house marketing team will focus on refreshing sections in the coming weeks.
We hope you enjoy the new presentation and always listen to our customers. Feel free to send us your questions, comments and suggestions at 1 877 638-6584 or by email at info@adnetis.com.
Have a good marketing!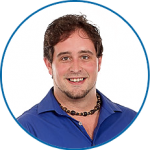 Want professional advice?
Email-based communications strategies are no secret to this email software specialist. When ever you have questions about emailing strategies or how to get to a certain design goal, he his there to handle the situation.
Get more details on our new website by contacting him right now! He will be able to offer you innovative and creative solutions for your email marketing campaign.
C : fsauve@adnetis.com
T : 1-877-638-6584