Marketers stuck on basic data for personalization

Beginner metrics such as email, name and demographics most-used data for personalization
Marketers continue to increase focus—and dollars—on personalization, but recent research suggests they're still stuck on the basics. In an April 2015 study by Researchscape for Evergage, 49% of marketers worldwide expected to increase their spending on personalization this year, vs. just 8% who intended to decrease budgets. However, based on a June 2015 study by VB Insight, marketers rely on beginner metrics when it comes to such efforts.
When asked about the types of personal/identity-related data used for personalization purposes, marketers were most likely to cite the basics, such as email address (57%), name (45%), location (41%) and demographics (40%). More advanced figures, such as location-related data (18%), lifestyle details (15%) and psychographics (8%), were far less common.
Q1 2015 research by Econsultancy and IBM found similar results. When it came to understanding customer behavior—necessary for effective personalization—marketers in North America were most likely to use customer service history (71%) and demographic profiles (66%). Past online purchases as well as offline interactions and geolocation were used by fewer than half of respondents.
VB Insight found that marketers struggled with data collection: 80% worldwide said they didn't understand their customers beyond basic data such as demographics and purchase history. And unifying the data they did have was even harder, as 96% said it was challenging to build a comprehensive single view of a customer—a major problem when one considers that more than six in 10 marketers worldwide surveyed in March 2015 by Signal said they couldn't personalize customer experiences the way they wanted to due to fragmented data/profiles.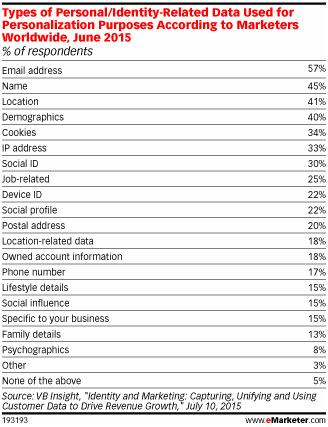 Marketers that are able to overcome data issues stand to reap rewards. When June 2015 polling by Econsultancy in association with Signal asked senior-level marketers in North America about the effect of their data-related marketing investments, 36% said these had a strong positive effect, while 47% said they had at least a somewhat positive effect—one that may be improved if marketers can gather, integrate and act on more advanced data.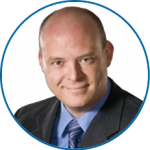 Want professional advice?
The management of database is no secret to this software developper specialist. Email delivery analysis comes easy with a 30 years experience in software development.
Get more details on why marketers stuck on basic data for personalization by getting in touch with her right now! He will be able to offer you customized solutions to your business needs.
E: gbergeron@adnetis.com
P: 1-877-638-6584