List segmentation is a top priority in email marketing

Harnessing "Big Data" is a well-established priority in the digital marketing space, and one that poses as many challenges as opportunities.
For email marketers, segmenting consumers based on their characteristics—and targeting accordingly—is not only a top goal, but one which they have begun to master.
Lyris, an email marketing firm, surveyed US digital marketers with monthly email volumes of at least 50,000, and found that nearly nine in 10 were using newsletters for their email messaging campaigns. Promotions and discounts were not far behind, in use by 86% of marketers, making content and incentives fairly evenly matched tactics.
Asked what techniques they used when engaging in these email campaigns, by far the greatest percentage, 85%, cited list segmentation and targeting. List segmentation was also considered the most successful technique, with a considerable 80%—nearly all those who used targeting—reporting the tactic as effective.
Given the focus on list segmentation by email marketers, and their positive assessment of its impact, it's not surprising that few struggled with this tactic. Segmenting the email database was considered a difficulty by only 18% of respondents. While plenty of marketers struggle in other channels to interpret information on customers and serve ads and content based on what they've learned, email marketers seem to have much more success getting and using data.
But the sophistication of list segmentation in email marketing may be debatable. Demographic segmentation, which uses static information about a consumer to differentiate audience members, was the most popular technique used. On the other hand, marketers were not heavily segmenting based on past consumers behaviors, such as purchase history or email performance metrics.
As marketers become more advanced, there is room for list segmentation that more effectively utilizes not only static info about who a person is, but dynamic info on what the consumer has done.
Respondents reported that the majority of email campaigns were not tested for success or effectiveness. As emails are put through more rigorous examination, email marketers may find that further fine-tuning their targeting is a worthy undertaking.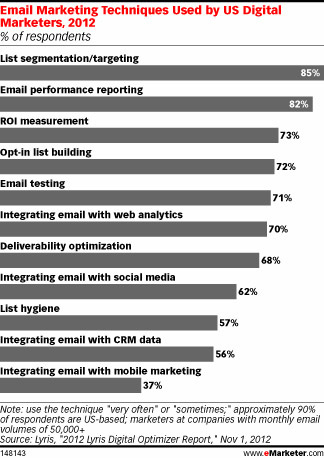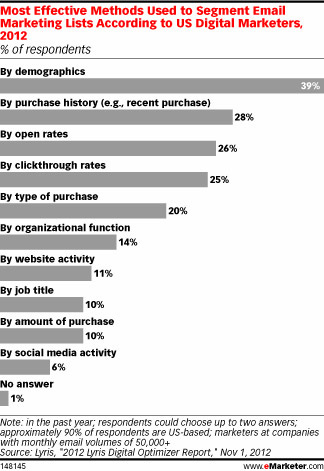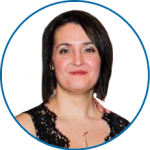 Want professional advice?
The management of a email marketing projet begins with a thorough knowledge of the email software. Working with ADNETIS for 10 years, she sure knows what she's talking about !
Get more details on why list segmentation is a top priority in email marketing by getting in touch with her right now! She will be able to assist you in the deployment of your email marketing campaign.
E : mgosselin@adnetis.com
P : 1-877-638-6584