To help lead process, B2Bs must deal with "dirty" data

Nearly half of B2Bs don't use third-party solutions to clean lead data before it enters the system
Are business-to-business (B2B) marketers wasting time and energy on "dirty" contact lists? Based on recent research, the majority are. In March 2015 polling by B2B demand generation agency Spear Marketing Group, 54% of US B2B marketing executives estimated that over 25% of their marketing database included old, inaccurate, unusable or duplicate leads. As such, the majority described the current accuracy of their data as "fair," or worse, straight-up "bad."
Third-party solutions can help boost data cleanliness. However, 46.0% of respondents did not employ such tools to automatically enrich, append, clean or de-dupe leads before they entered the system, vs. four in 10 who did.
March 2015 polling by Regalix reaffirmed technology's large role in pushing leads through the funnel. When asked about changes in contemporary lead conversion techniques, 59% of B2B marketers worldwide pointed to a strong dependence on marketing automation tools—the most popular response.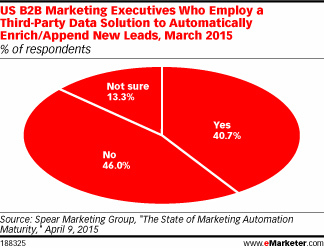 Earlier polling by Regalix in February 2015 also highlighted the impact marketing analytics could have on sales revenues. Nearly half of B2B marketing executives from around the world said their sales revenues had increased between 10% and 25% due to marketing analytics, and an additional 17% put this figure at 25%-plus.
More than three-quarters of B2Bs polled by Spear Marketing were able to measure and report on the pipeline contribution—for example, opportunities derived—of specific programs and campaigns, and nearly six in 10 said the same when it came to revenues. Employing third-party data solutions can help maximize both efforts—and stop B2B marketers from wasting their time on poor data.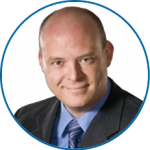 Want professional advice?
The management of database is no secret to this software developper specialist. Email delivery analysis comes easy with a 30 years experience in software development.
Get more details on why B2Bs must deal with "dirty" data by getting in touch with her right now! He will be able to offer you customized solutions to your business needs.
E: gbergeron@adnetis.com
P: 1-877-638-6584