The importance of mobile and email marketing

Content marketing is coming to the forefront this year
According to a December 2013 study by Advertising Age, three-quarters of business-to-business (B2B) marketers planned to up content spending in 2014, and just 1.3% said they would decrease their content budget.
Digital is fueling the rise in content marketing, with B2B marketers planning to increase spending in a number of tactics in the category this year. More than 64% of respondents planned to raise email marketing budgets, 63.7% said they would up investments in online video, and 58.2% said the same for social media.
Based on results from a July 2013 study by Omobono and the Business Marketing Association, it looks like marketers are putting their money where their successes are. When asked which marketing channels were the most effective, three-quarters of US B2B marketers cited email marketing, seven in 10 said online video, and 58% noted social media.
Advertising Age found that mobile was another area B2B marketers were eyeing. Nearly half said mobile advertising would be extremely important to their organizations in 2014, compared with just one-fifth of respondents who said the same for 2013. As a result, B2Bs are putting more dollars toward the tactic, with 42.8% of respondents planning to increase spending on mobile this year, vs. 35.5% in 2013.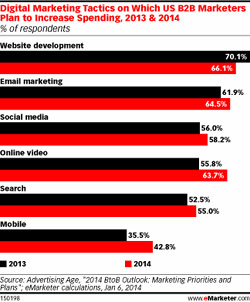 However, the B2B space still has a long way to go when it comes to implementing mobile marketing. Just 38.6% of marketers said they currently used mobile in their strategies. But among those respondents, 47.3% used apps in their marketing strategy, compared with 21% in 2012.
US B2B marketers using mobile advertising appear to be seeing success. Data released in September 2013 by the Interactive Advertising Bureau and Ovum showed that 94% of marketing executives who used mobile advertising were either "fairly satisfied" or "satisfied" with the tactic.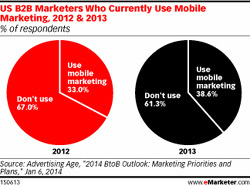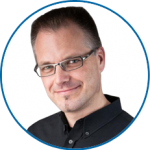 Want professional advice?
Email marketing have no more secrets for this email software specialist.
Get more details about the importance of mobile and email marketing by getting in touch with him right now! You will be able to benefit from email marketing and develop email strategies that actually works !
E: fdahlem@adnetis.com
P: 1-877-638-6584