THE END OF A GOOGLE PRODUCT!
GOOGLE WILL PULL THE TRIGGER ON GOOGLE + CONSUMER VERSION ON AUGUST 2019
Launched in 2011 to compete with Facebook, Google+ has not been able to develop into a self-sustaining social network to rival against others such as Instagram and Pinterest.
In its seven (7) years of existence, Google+ has undergone many changes to improve its functionality and to try to stand out in the social field. Its niche: a communication tool for companies that allows SEO boosting in the Google universe.
Unfortunately, the consumer version of Google+ never really took hold. Its use and commitment remained weak as stated by Google in October 2018: "90% of Google+ user sessions are less than five seconds."
What really cause its failure?
At first glance, we might think that poor product performance results are behind Google's decision to suspend the product. In fact, they simply contributed.
In fact, Google has potentially exposed the private data of half a million user profiles. The company has decided not to disclose all the details of its system failure, because of fears that doing so would draw regulatory scrutiny and cause reputational damage
However, we do know that the potential data exposure resulted from a bug in an API that is used in 438 third-party applications. Although Google is not able to confirm that the profile data has been exposed to malicious web developers, the fact remains that this situation will have brought Google+ to an end.
An Application Programming Interface (API) is a computer 'bridge' that allows two completely independent computer systems to talk to each other automatically and to use features from another computer system.
At ADNETIS, we use APIs in the context of customized developments. We build bridges between various computer systems such as the link between our online emailing software and other systems. We use this type of system to link our interface to Salesforce or Facebook to authenticate our users. We provide our customers with an API allowing businesses to connect their CRM to us.
In this type of custom development, we place a premium on data security, but like Google, we're not immune to computer bugs. The fact remains that the API link is a beneficial solution in terms of technological efficiency and extremely secure authentication.
What does it change for you?
Do you use Google Plus for personal use? Google will begin a transition period of 10 months until its final closure in August 2019. You will receive communications to this effect on the process of closing your account.
Are you a business user? The service remains active, but changes are expected.
Do you use Google+ in your marketing strategy? Since most marketers did not consider Google+ much, closing it will not have a significant impact. However, this event needs to be placed in the broader context of what is happening more generally in terms of privacy and data security. Google and Apple now allow users to better control their data and limit third-party access.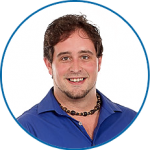 Vous souhaitez obtenir des conseils?
Les stratégies de communications adaptées au marketing par courriel n'ont plus de secrets pour ce spécialiste de la plateforme d'expédition de courriel.
Obtenez plus de détails sur comment la mort de Google+ en communiquant avec lui dès maintenant! Il saura en mesure de vos proposer des solutions novatrices et créatives pour vos campagne de marketing par courriel.
C : fsauve@adnetis.com
T : 1-877-638-6584