Email zombies? Out the dead!

YOUR LIST OF SUBSCRIBERS CONTAINS ZOMBIE EMAILS
THIS IS THE TIME TO REMOVE ALL THESE DEAD BODIES FROM YOUR DATABASE!
Do not let the past haunt your marketing strategies and deployed a re-engagement campaigns.
Your email list inevitably contains lost subscribers who still receive your emails. Sending messages to these zombies is an advertising expense for your business in addition to having performance and deliverability impacts on all of your email marketing campaigns.
When you are sending an email marketing campaign, our system analyzes email server responses and identifies the skeletons in your closet. In other words, he will post all email addresses that are no longer active.
Skeletons (inactive email addresses) are not zombies!
Zombie email addresses are valid addresses, but the subscribers no longer consults their inbox or deletes your messages without looking at them. In short, the zombie addresses are alive, but dead from a marketing point of view. We must try to wake them up!
ADNETIS has over 15 years of experience in email marketing and knows methods to revive marketing campaigns and optimize the conversion of your objectives.
As a first step, we will conduct a thorough marketing analysis of your campaign experience to detect your shortcomings. Then we will identify the email zombies addresses according to specific criteria. Finally, we will trigger re-engagement tactics tailored to your situation.
Make sure to identify dead bodies to optimize your campaigns in order to start the next year on the right foot! Of course, this will require the involvement of our email marketing specialists but the results will be there!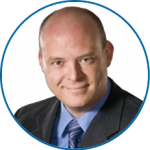 Want professional advice?
The management of database is no secret to this software developper specialist. Email delivery analysis comes easy with a 30 years experience in software development.
Get more details on why how to identify email zombies by getting in touch with her right now! He will be able to offer you customized solutions to your business needs.
E: gbergeron@adnetis.com
P: 1-877-638-6584