2020 trends in email marketing!

Email marketing has not stopped surprising us!
2020 will be a pivotal year in terms of innovation in terms of exploring new practices. These will shape the way recipients interact with their emails and the way newsletters are made up.
Technological advances are changing our daily lives. A new gadget here, a new function there, the consumer adapts quickly and asks for more. The mailbox is no exception! Mailbox providers continue to innovate to further filter unsolicited email, while email marketers are reinventing techniques to charm the audience.
Whether it's adapting your newsletters for different inboxes, refreshing your visuals or simply keeping abreast of new trends, here are some innovations that will take off in 2020!
* emarketer reference 2019.
The emergence of voice assistants
"Ok Google, read my emails." Yes, voice assistants can do that too! Aren't you using Alexa, Siri, Google Home, etc.? This is not necessarily the case for your Canadian recipients, since the number of users continues to increase. In just 4 years, the number of users in Canada has quadrupled *. The voice assistant is used squarely in 1 in 5 households in Canada and emails must be compatible!

When you communicate with a friend, your emails are simple. They usually contain only text and can be easily read by voice assistants. However, your marketing flavored newsletters are made up of HTML in order to display catchy visuals. The challenge of newsletters in 2020: hook your recipients with both visual and audio.
We're talking about "accessibility for voice assistants" when you create colorful emails. So keep in mind that your images are not read by voice assistants. Avoid putting text in your images such as a slogan or the subject of the email. In short, be sure to include in text any information necessary to understand your message. The visual elements should complement the main content. Otherwise, the voice assistant will end up delivering an empty message that the recipient will quickly delete.
In Canada, mass mailing is regulated by law (CASL). Adopted in 2014, it indicates that you must obtain the consent of your recipients to send them commercial messages or at least put an end to your communications within 24 months for your customers who have not expressly consented to receive your newsletters.

If you still send emails without worrying about the law, WHAT ARE YOU WAITING FOR? It's been 6 years … wake up! In 2020, companies that have not yet converged in this direction will do so, because they understand that it is no longer just a question of law, but of campaign performance!
The sending of unsolicited e-mail is completely obsolete. The newsletter remains a mass media, but to consenting recipients. In 2020, companies will focus on engaged recipients rather than a maximum number of emails sent; a concept misunderstood at the start of the email age.
By sending newsletters to committed recipients, the data collected reflects real numbers and helps marketers make real decisions. In addition, if the recipients open the emails they receive, the deliverability of the newsletters will be increased.
Close connection with social media
Social media "followers" are more likely than not to subscribe to newsletters. There is therefore a close connection between the two media, since it is essentially the same target. Like any good advertising message, companies use several channels to hammer a message in order to converge on customer retention.

In 2020, the link between the two medias will be clearly apparent! Content generated by consumers will be even more integrated into the newsletters. Comments, testimonials, tweets and responses to posts will have a well-defined place in the newsletters. The recipient acquisition campaigns for the newsletters will be pushed by social media and the newsletters will redirect to them. In short, we will talk more about the connection between different medias!
The arrival of interactive email
Like a website, you know that newsletters are designed in HTML. What if your newsletters simply became a website? Introduce yourself to Time Lapse Mobile Pages (PMA)!

Developed by Google in 2015, the PMA technique redefines the methods used to create web pages. It significantly speeds up page load times to the point where today you don't even realize you have to wait while doing a search.
Although still in its infancy, this technique is slowly starting to move towards email marketing and demonstrates almost infinite potential. The power of this code will allow you to create fully interactive emails. It will allow recipients to navigate inside the newsletter without leaving their inbox, as if they were on a website.
Newsletters stand out from other emails in the inbox. They are more colorful and try to stimulate interaction towards the achievement of a goal which is optimally to sell a good or service. Simple animation of a key element is used to catch the eye of the recipient.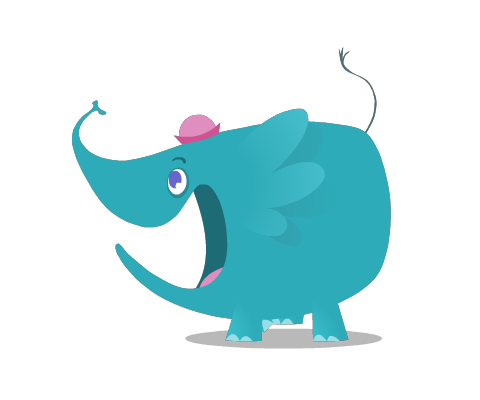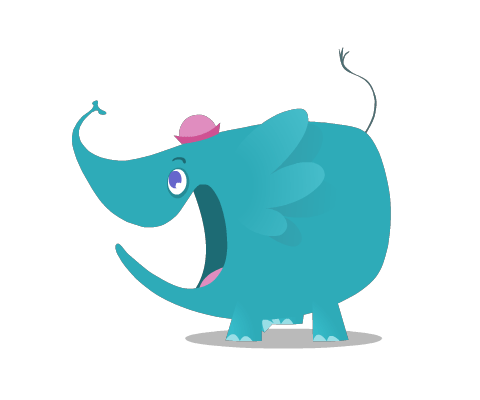 What does better quality mean? You should know that to display a color, a computer mixes red, green and blue. The number of bits in an image corresponds to the number of possible combinations. For example, gifs use an 8-bit system, so the computer can display 3 bits of red, 3 of green, and 2 of blue for a certain color. All in all, this gives us 256 possible combinations.
However, a very old technique is used to create animations in newsletters: the animated GIF! And again, it is not supported in all inboxes. Until the email service providers such as Yahoo !, Videotron, Outlook 365, etc. ultimately innovate, simple animation innovations!
In 2020, the animated version of Portable Network Graphics (APNG) will be increasingly present in the animation of newsletters, since it offers better visual quality than GIF. Lighter in terms of image weight, APNGs allow you to be more ambitious visually while offering better deliverability when transmitting by email.
APNGs, on the other hand, operate on a 24-bit system. This is nicknamed the true color system, since allowing a total of more than 16 million colors, we are extremely close to reality in terms of display.
Note that just like the gifs, not all inboxes are compatible with APNG. Gmail is currently the only major player not to be adapted to these animations. APNGs received from Google show only the first frame of the animation.
Clean is not just fashionable. Purified centralizes communications around a goal. The newsletters containing a thousand and one subjects will continue to disappear in 2020 in order to make way for ever more colorful visuals, but to centralize on a subject. More newsletters will be sent, since the long traditional newsletters will be fragmented!

In 2020, try to separate your subjects and centralize your energies on those that are important. Drop the superfluous and ask yourself: what is my communication goal? One objective: the others are secondary! And have only two secondary objectives!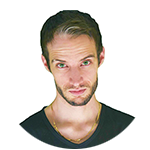 Are you looking for an appropriate way to graphically treat your newsletters in a professional manner? Look no further, with this multimedia integrator, your concerns are covered.
Contact this multimedia integrator now for interesting opportunities. Your newsletter should graphically represent your business. He will be more than capable of meeting all your needs in terms of originality and creativity.
Email : esimard@adnetis.com
Telephone : 1-877-638-6584 : 14