Email timing is crucial for success

Well-timed emails can affect a variety of brand goals
As email marketing strategies grow in sophistication, with marketers looking to target specific members or portions of their lists based on recent actions or personalized offers, timing is proving itself key to stepping above the inbox clutter and boosting several brand goals.
US marketers told StrongMail in September that being able to ensure emails arrived during a specific time window increased engagement and their overall ability to run certain kinds of promotions that depended on timing. One-third said it also led to increased revenues, and just 9.2% claimed no benefits from being able to control email timing.
Transactional and other triggered emails are some that require specific timing. If customers are targeted for promotions a certain length of time after abandoning a cart, or retailers send follow-up emails with shipping and transactional information after a customer checks out, the timing must be right for the emails to make sense. Marketers told StrongMail they had a variety of goals for when triggered messages should arrive, but nearly half expected delivery within a minute of a particular customer action.
If minutes are important, hours are critical. Marketers said response rates began to drop off fairly rapidly after email deployments, with one-quarter reporting a "substantial" decrease in conversions after six hours or less, including 6.5% who saw a major difference after just two hours.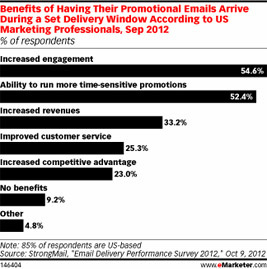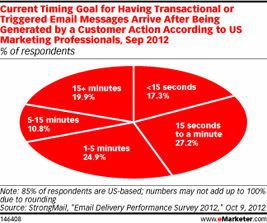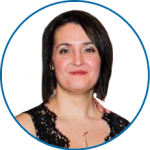 Want professional advice?
The management of a email marketing projet begins with a thorough knowledge of the email software. Working with ADNETIS for 10 years, she sure knows what she's talking about !
Get more details on why well-timed emails can affect a variety of brand goals by getting in touch with her right now! She will be able to assist you in the deployment of your email marketing campaign.
E : mgosselin@adnetis.com
P : 1-877-638-6584