Email outperforms social media, paid search for ROI

One-size-fits-all email newsletters continue to be the backbone of marketers' email efforts
Newsletters were the most common type of marketing email sent by US email marketers in the first half of 2016, according to July research by software and professional services firm Clutch. Better return on investment (ROI) looks to be the reason why.
Approximately four-fifths (83%) of the US email marketers Clutch polled sent newsletters as marketing emails, making it respondents' most widely used email marketing tactic. Other approaches to email marketing, such as standalone emails and lead nurturing messages, were close behind, used by 79% and 71% of respondents, respectively.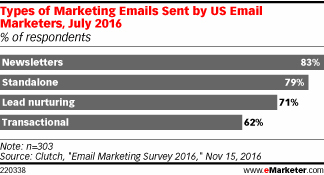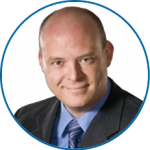 Want professional advice?
The management of database is no secret to this software developper specialist. Email delivery analysis comes easy with a 30 years experience in software development.
Get more details on why  email outperforms social media, paid search for ROI by getting in touch with her right now! He will be able to offer you customized solutions to your business needs.
E: gbergeron@adnetis.com
P: 1-877-638-6584