Email marketing is a double win for customer acquisition, retention

For both objectives, email is way ahead of other tactics
For most small- and medium-sized retailers in the US, email marketing is tops when it comes to both customer acquisition and retention. According to research, four-fifths of these professionals said email helps contribute to this outcome.
In February and March 2016, content and demand generation services provider WBR Digital and emarketing marketing automation service provider emarsys surveyed 254 retail professionals in the US at companies with annual revenues under $100 million.
According to the data, 81% and 80% of respondents, respectively, said email marketing drives customer acquisition and retention. Email's usefulness was followed by that of other digital tactics like organic search at 62% for acquisition and social media at 44% for retention—both rated effective by far fewer respondents than chose email.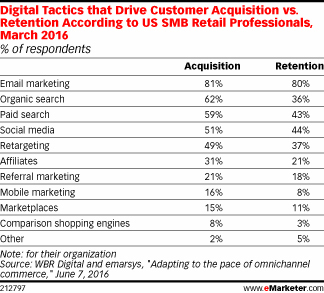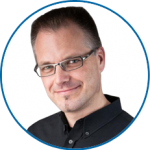 Want professional advice?
Email marketing have no more secrets for this email software specialist.
Get more details on why email marketing is a double win for customer acquisition, retention by getting in touch with him right now! You will be able to benefit from email marketing and develop email strategies that actually works !
E: fdahlem@adnetis.com
P: 1-877-638-6584