How can our email marketing software help you increase your revenue?

Email marketing allows you to do more than sending emails!
IT'S NOT JUST ABOUT SENDING AN EMAIL AND WAIT FOR A PURCHASE.
Our email marketing software helps you setup a process  in email marketing and help you along your journey!
First, you create an initial marketing email that you send to your subscribers. Then, you do follow up by logging into the email marketing software to analyze the statistics. The results will tell you who received the email, who opened it, what each subscriber have been reading, for how long, and so on.
You can therefore analyze the reactions of each of your recipient!
Email marketing based on your clients' interests
After analysis, you can segment your database based on interests and send more targeted email messages to each customer. Your marketing becomes much more personalized and relevant for each contact in your database. Your customers will be more likely to take action and contact you or buy if they receive personalize emails.
With this email marketing software, you will be able to better understand the interests of each of your customers, to better communicate and ultimately sell more.
You will increase your revenue by optimally exploiting email marketing!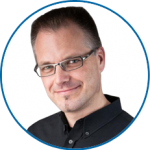 Want professional advice?
Email marketing have no more secrets for this email software specialist.
Get more details on how can our email marketing software help you increase your revenue by getting in touch with him right now! You will be able to benefit from email marketing and develop email strategies that actually works !
E: fdahlem@adnetis.com
P: 1-877-638-6584