Email marketing the most-used channel among B2Bs and also the most-measured

Few marketers know which channel has the best return
Marketers are still struggling to measure return on investment (ROI), according to a November 2014 study by Webmarketing123, which found that 33% of US business-to-business (B2B) and business-to-consumer (B2C) marketing professionals still didn't know which channel made the biggest impact on revenues.
The study suggested that many marketers still relied on "gut instinct" when determining which channels to use for marketing campaigns, as the most-used weren't always the most-measured. Always-popular social media was one of the biggest pain points for respondents. While 87% of B2B marketers used social media, just 17% were able to prove its ROI—the lowest percentage among channels used. Similarly, 87% of B2Cs used social—the No. 1 channel among this group—but only 27% could calculate ROI. And while paid search ranked second to last for usage among both groups, used by 56% of B2Bs and 64% of B2Cs, it landed at or near the top for return measurement.
Old-standby email marketing was one exception to the rule. As the most-used channel among B2Bs, it was also the most-measured—though 66% reported being able to prove ROI, vs. 93% who used it. Email was the second most popular channel among B2Cs, as well as No. 2 in ability to prove ROI. However, the percentage who could actually measure email efforts was just 44%, vs. 80% who used the channel.
Marketers were taking steps to improve ROI measurement, with 9% saying they had invested in revenue reporting. However, nearly 40% still didn't have an attribution model at all. And while multichannel was the most popular method used to measure ROI, cited by 21%, simpler systems such as last touch and first and last touch weren't far behind. Just 9% reported using more advanced, custom models.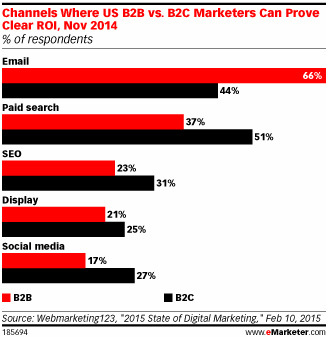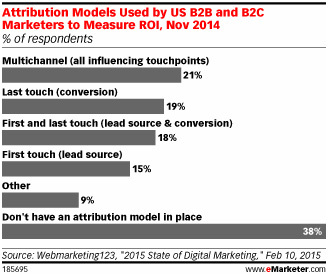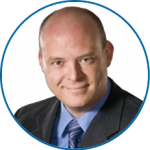 Want professional advice?
The management of database is no secret to this software developper specialist. Email delivery analysis comes easy with a 30 years experience in software development.
Get more details on why  email marketing is the most-used channel among B2Bs and also the most-measured by getting in touch with her right now! He will be able to offer you customized solutions to your business needs.
E: 
gbergeron@adnetis.com
P: 
1-877-638-6584