How email marketers are embedding video

About 22% of US marketing practitioners plan to add HTML 5 video this year
Digital video has been among the fastest-growing ad formats for the past several years, and digital video viewing has only become more popular among consumers. It's unsurprising, then, to see email marketers getting on board with video. According to research, they tend to rely on animated GIFs to get their messages moving.
Liveclicker, which provides both video commerce solutions for retailers as well as email services, analyzed 2,500 campaigns sent by its clients in the year leading up to June 2016.
The most common way for email marketers to include video in email messages was by sending animated GIFs: 46% of the campaigns studied used silent animations to embed video content. But almost as many offered full-screen video (44%), including 33% of campaigns that required two clicks for playback. Only 11% had full-screen video with playback available after just one click. And only 8% placed the video inline in the email. Meanwhile, Liveclicker's analysis also found that 2% of the tracked emails displayed a static thumbnail from a video.
Email marketing is about as old-school as digital marketing gets, but has provided strong ROI, and even high acquisition and retention rates, particularly for small- and medium-sized business. About four-fifths of these professionals said email marketing helps contribute to this outcome over other tactics from organic search to social media, according to a June survey from WBR Digital and emarsys.
It seems like a no-brainer that in order to continue to modernize email marketing campaigns and attract today's video-ready consumer (especially millennials), practitioners should consider embedding more video. According to a poll from Email on Acid earlier this year, almost a quarter of US marketing practitioners said they planned to add HTML 5 video to their email campaigns, among several other tactical upgrades. Even more encouraging, Apple's recent iOS 10 release now supports video in email.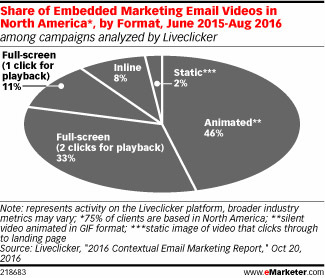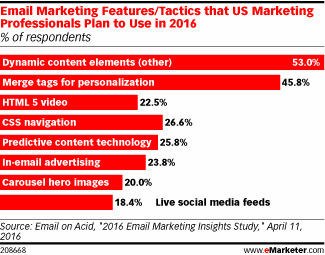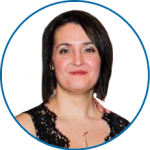 Want professional advice?
The management of a email marketing projet begins with a thorough knowledge of the email software. Working with ADNETIS for 10 years, she sure knows what she's talking about !
Get more details on how email marketers are embedding video by getting in touch with her right now! She will be able to assist you in the deployment of your email marketing campaign.
E : mgosselin@adnetis.com
P : 1-877-638-6584