Email marketing helps B2B companies boost ecommerce activities

Email is still a reliable tactic
Email marketing has been a dependable channel for many companies. And according to June 2015 research, it continues to be a top tactic used by business-to-business (B2B) companies to promote ecommerce activities.
Accenture and Blackstone Group polled 50 digital and ecommerce professionals from US-based B2B companies with at least $500 million in annual revenue were surveyed during June 2015. More than nine in 10 respondents said that email marketing was the tactic they used to promote ecommerce activities.
In addition, 86% of respondents said they used mailers that refer to websites with more information about a specific product or promotion. And, some 84% said they used online sales support via the phone.
It's not surprising that companies continue to rely on email. Research suggests that email marketing beats just about everything for ROI. An April 2015 survey from The Relevancy Group indicated that email alone accounted for as much in revenues as all other types of digital advertising.
Indeed, 23% of US marketing executives said that email marketing drove at least 25.1% of their overall revenues. Furthermore, the same number of respondents said that 25.1% or more of their overall revenues were attributable to other digital marketing efforts.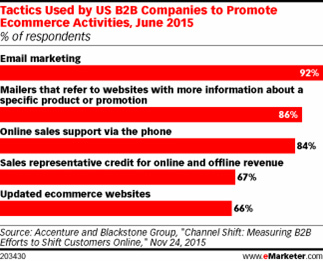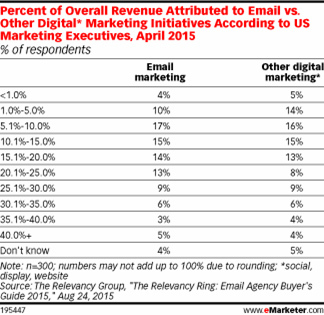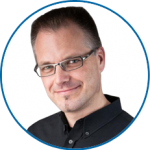 Want professional advice?
Email marketing have no more secrets for this email software specialist.
Get more details how email marketing helps B2B companies boost ecommerce activities by getting in touch with him right now! You will be able to benefit from email marketing and develop email strategies that actually works !
E: fdahlem@adnetis.com
P: 1-877-638-6584