An email marketing campaign has the power to build customer loyalty as well as subscribers who have special interest in your brand. It can also convert to online sales and reactivate the purchase from an inactive customer. Newsletters can do all that, but they need to effectively reflects the personality of your brand!
Newsletters: a media like any other
You are asking more about the visual quality of your newsletters and you are right! You realize that it's now essential not to send poor emails to your subscribers. The visual quality of your emails must be equal to the other media you use. Do you advertise in newspapers as if the visual was made by a 7 year old? Certainly not! So why do we still see newsletters of poor visual quality?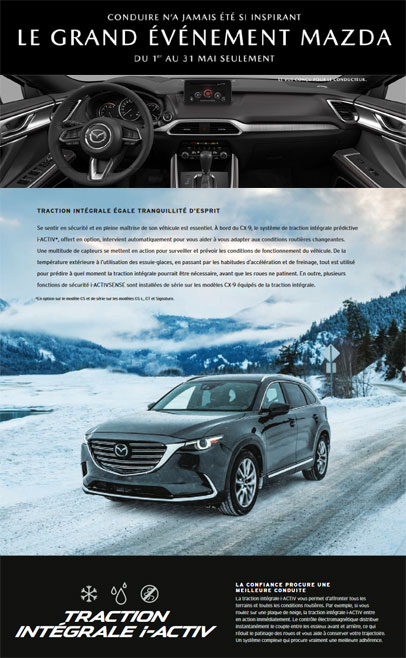 Your advertising in the newspaper represents your brand with a marked concern for visual details.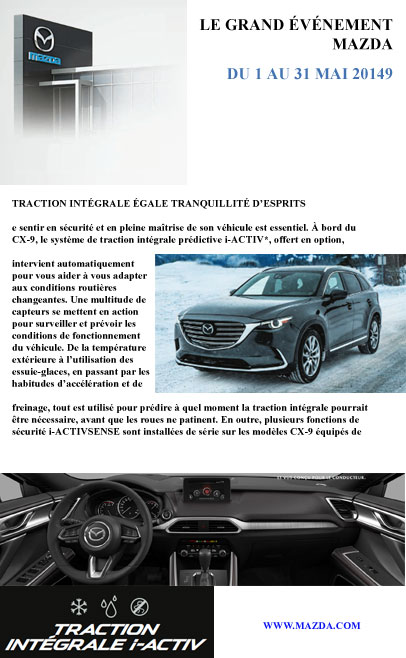 Your newsletters must have the same visual appeal as other media. Would you post this in a newspaper?
Newsletters are showing the personality of your brand just like other media that are part of your communication strategy. You must take good care of your image based on the personality it reflects. Yes … your brand, your store, your logo and your business have a personality, whether you are aware of it or not.
Just like a person, your brand has a personality that is felt by its customers. Your brand can be charismatic, empathic, funny or even sad. Brand's personality allows a customer to identify with one brand rather than another. If your brand's personality fits a consumer personality and values, they will be more likely to select it, as they propagate who you are and sets expectations in terms of buying experience.
Are your emails up to your brand?
A professional business, like notary or financial accountant will use a clean visual to promote a professional brand personality while a motocross brand might use wild visual to promote a lifestyle. By doing so, the subscribers will expect to receive a quality of service similar to what the brand suggests in the emails it receives.
If you send out newsletters that look like a collage of 7 years old, you will communicate your personality: a disorganized brand that does not put the effort necessary to please its customers.
At ADNETIS, we understand the importance of spreading a professional brand when doing email marketing. Sending emails that are compatible with all inboxes is complex. That's why we offer a range of tailor-made services to support our customers with email marketing.
Newsletters that have a stong personnality
Email inboxes are packed with incredible offers. Will you be able make your game? The key to a successful email marketing campaign is to use email to effectively create a personal relationship with your customers, providing valuable content and a positive experience.
Let's see how some of our customers succeed in this area!
When conceptualizing their new website, the Heritage College involved students in the creative process by collecting user recommendations through a survey. What could be better than to spread the image of a College that is concerned about the needs of students?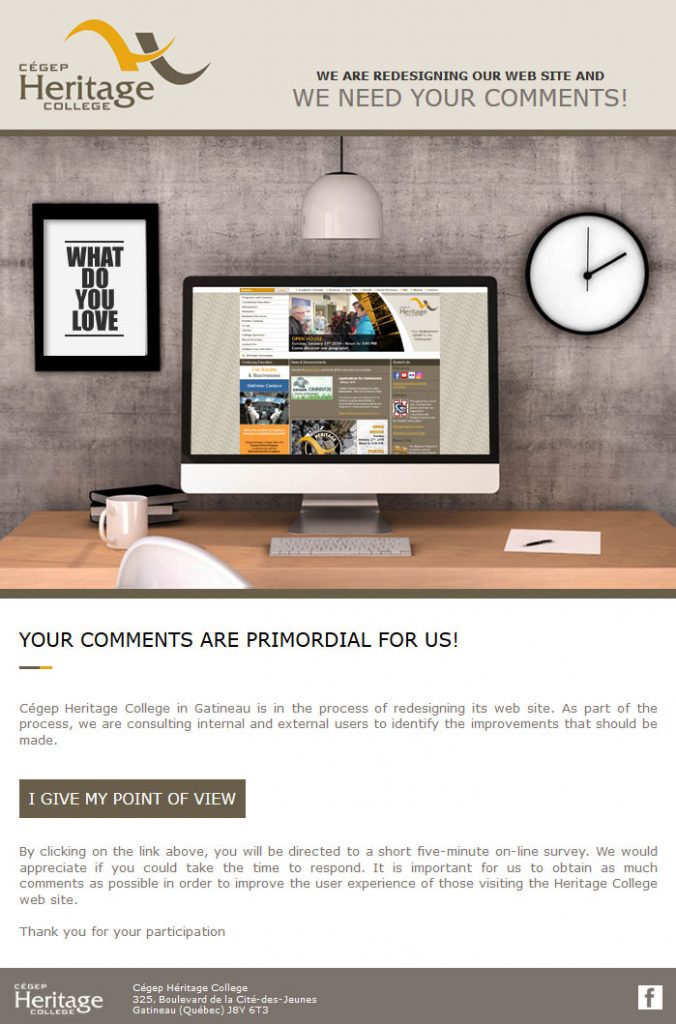 The SPCA de l'Outaouais sends licenses renewals to pet owners by email. Considering that receiving invoices by email is not very exciting, the organization sympathizes with its recipients by sending their emails on behalf of their animals by an animal.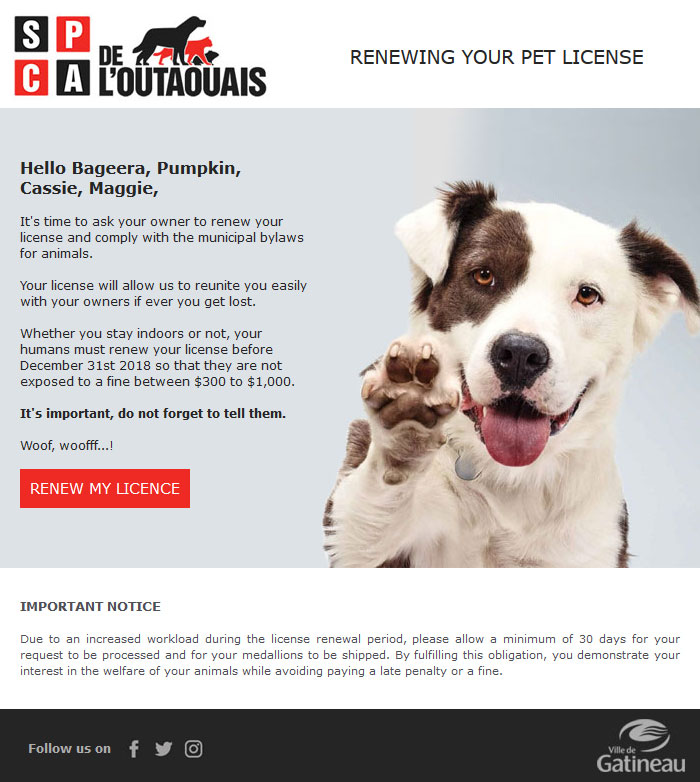 When a potential buyer reports an interest in a property, Prével Urbain Don't wait a second to establish a privileged communication with its new subscribers. An email is sent immediately and clearly indicates the benefits of registering with a list of subscribers with VIP treatment. Prével perfectly illustrates the added value of registration and establishes a certain friendly relationship with a VIP clientele.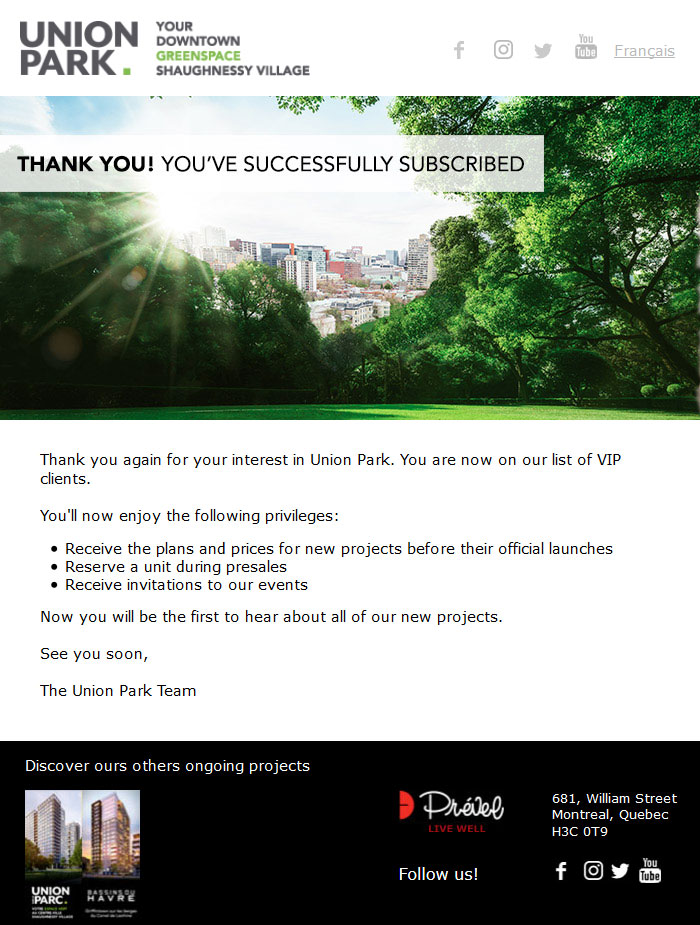 The Ville de Gatineau actively promotes its culture and recreation program through newsletters fully customized to the interests of each of their recipients. Dynamic colors are put in the foreground, thus referring to an active population. The Ville de Gatineau is taking over a personality close to its citizens who, in a culture and leisure environment, is moving away from politics!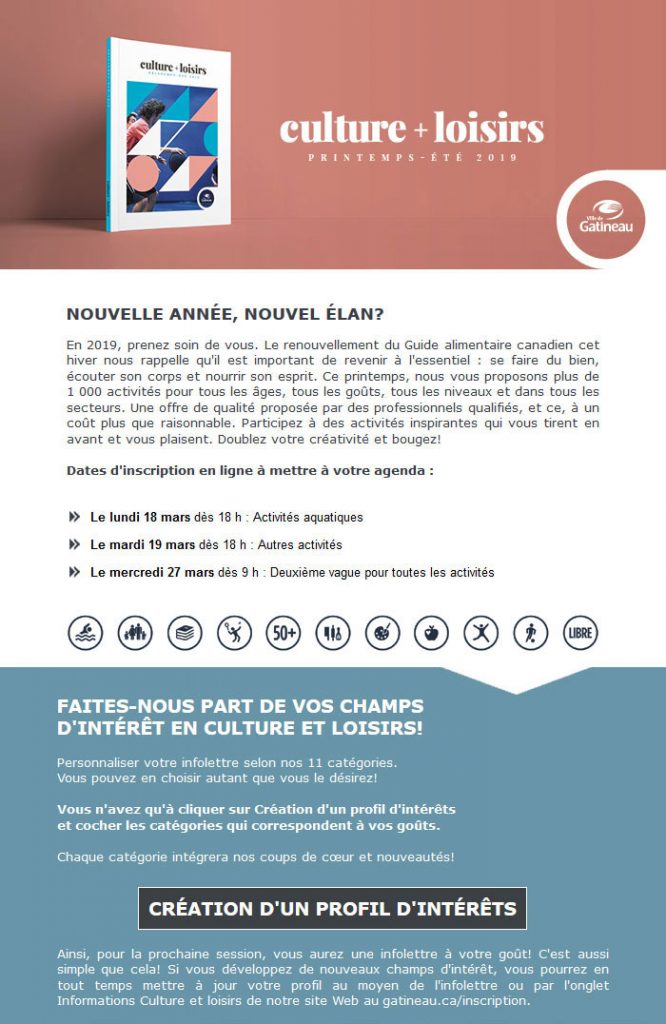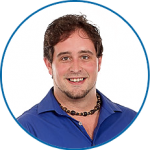 Want professional advice?
Email-based communications strategies are no secret to this email software specialist. When ever you have questions about emailing strategies or how to get to a certain design goal, he his there to handle the situation.
Get more details on the personality of your emails by contacting him right now! He will be able to offer you innovative and creative solutions for your email marketing campaign.
C : fsauve@adnetis.com
T : 1-877-638-6584