Consumers click on marketing emails most on Friday

Friday's worldwide marketing email click rate is 4.9%
Email inboxes worldwide receive the largest influx of email marketing material on Tuesdays, according to an October 2013 study by GetResponse. The email marketing software company found that 17.9% of a week's worldwide marketing emails were sent on Tuesday, followed by 17.3% on Thursday and 16.6% on Monday.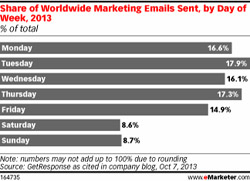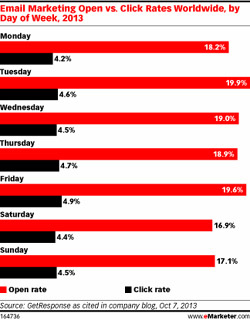 They opened a whopping 19.6% of Friday marketing emails, giving that day the second highest email open rate of the week. Furthermore, the worldwide marketing email click rate was highest on Friday. It came in at 4.9%, while Tuesday's stood at 4.6%.
When looking at email opens and click rates on a quarterly basis, GetResponse found that the most marketing emails were opened in the first quarter of the year, but that the highest click rate was in the fourth quarter. With a slew of worldwide holidays occurring in the final months of the year, this could suggest that consumers are on the hunt for ideas and deals in time for their celebrations.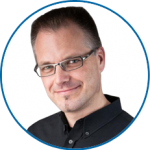 Want professional advice?
Email marketing have no more secrets for this email software specialist.
Get more details on why consumers click on marketing emails most on Friday by getting in touch with him right now! You will be able to benefit from email marketing and develop email strategies that actually works !
E: fdahlem@adnetis.com
P: 1-877-638-6584