The art of customizing mailling lists

The art of customizing mailling lists
Not satisfied with the personalization of your emails? You're not alone! 138 out of 300 senior marketing specialists just getting a passing score on the personalization factor in their communications, even though 9 out of 10 marketers know that better customization is key to improving the customer experience.
Even though most marketers have customization strategies, many still try to make them effective. Certainly, increased customization requires a lot more work in creating personalized content that is tailored to the consumer from both a textual and visual point of view, but the ROI is worth it.
When creating newsletters, ask yourself if the content is suitable for all recipients in your general mailing list. Is the dress on sale appropriate for everyone? What about the ties? Would your email campaign be more efficient by segmenting your subscribers based on their gender, which would allow sending the promotion on ties to men and dresses to women?
Managing your mailing lists is often the key to return on your investments. Split your lists based on the interests of your recipients. Then, divide these according to the data you hold about them. Things that may influence the purchasing decisions of your consumers. You will be surprised by the results. Don't forget that the ADNETIS email software allows all that!
The idea of targeting messages that specifically cater to particular users may sound appealing to many marketers, but the technical obstacles make it difficult to accomplish. Sailthru surveyed 146 marketers in October and found that 37% cited data and technology challenges as a hindrance to their personalization goals. Marketers are focusing on personalization because many find it to be essential to delivering a solid customer experience.
You do not have to hold a thousand information about your customers. Sometimes, a simple piece of information can bring your recipients together and make a real change in the quality of your sendings.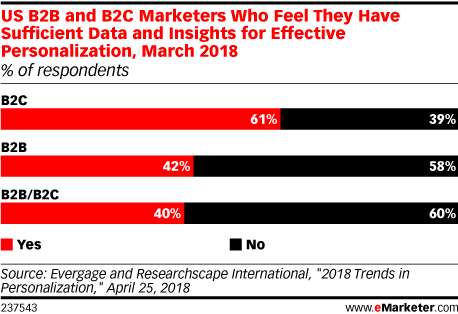 But marketers looking to improve their personalization should tread carefully, since a zealous demand for better and more effective personal data can place a firm in hot water.with the Canadian Anti-Spam legislation, the GDPR in Europe, data protection and people are becoming more skeptical of sharing data through third parties. In short, it is better to have a little less information about your recipients, but to manage the information properly.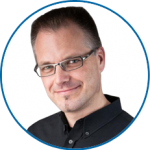 Want professional advice?
Email marketing have no more secrets for this email software specialist.
Get more details on the art of customizing mailling list by getting in touch with him right now! You will be able to benefit from email marketing and develop email strategies that actually works !
E: fdahlem@adnetis.com
P: 1-877-638-6584