Content marketing for B2B business

More B2B marketers view content marketing as an effective tactic
CONTENT MARKETING REQUIRES A FAIRLY FREQUENT AND SUSTAINED EFFORT
The amount of content B2B marketers are creating is expected to drastically increase in 2016. With this amplified emphasis on content marketing, these marketers have evolved in their approach and strategies—they are looking at the long game and realizing that although waiting 18 to 24 months for results is not ideal, it is the new reality.
In a September 2015 study by the Content Marketing Institute (CMI) and MarketingProfs, 76% of B2B marketers in North America said they expect to create more content in 2016 than they did in 2015. Allocated budgets will follow suit; more than half of B2B marketers planned to spend more on content marketing over the next 12 months.
And as explored in a new eMarketer report, "B2B Content Marketing in the US: Maximizing ROI and Cost-Effectiveness over Time," even as more money is flowing to content marketing, B2B marketing budgets remain very lightly invested in it. A January 2015 Regalix survey of B2B marketing executives worldwide found that only 6% of respondents allocated more than half of their company's marketing budget to content marketing. The majority (72%) allocated one-quarter or less.
No matter the reason, content marketing delivers results, especially when it comes to the more traditional end goal: generating leads to feed the sales funnel. In a July 2015 Ascend2 study of B2B marketing professionals, 43% of respondents asserted that content marketing was one of the most effective tactics for lead generation.
Of course, getting a large number of leads is only the beginning, especially as B2B marketers consider how content marketing can pay off over time. A May 2015 Starfleet Media study found that 80% of B2B marketing professionals worldwide used the number of leads as a content performance metric last year. That percentage was down slightly from 2014, when it was 84%.
Over the same period, other performance metrics gained ground, including sales conversions (from 78% in 2014 to 86% in 2015) and quality of leads (66% to 72%). Also interesting was the share of B2B marketers who considered cost savings and marketing ROI as a performance metric: In both 2014 and 2015, roughly 45% used savings as a way to measure the success of content marketing.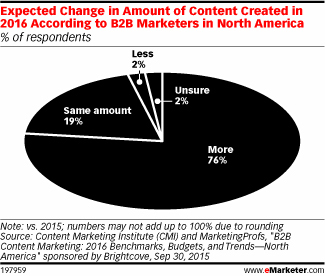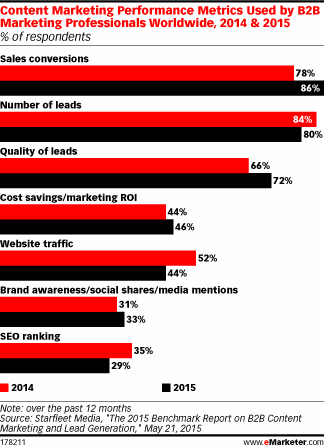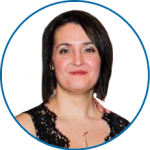 Want professional advice?
The management of a email marketing projet begins with a thorough knowledge of the email software. Working with ADNETIS for 10 years, she sure knows what she's talking about !
Get more details on why content marketing for B2B business is an effective tactic by getting in touch with her right now! She will be able to assist you in the deployment of your email marketing campaign.
E : mgosselin@adnetis.com
P : 1-877-638-6584