Internet users click on personalized emails

Younger users cited design as a clickthrough influence
A July 2016 survey from email service provider Mailjet reveals that according to UK internet users, personalization of marketing emails is the most influential attribute in getting them to click. Among younger users, design had more of an effect.
Over 40% of those surveyed ages 16 to 29 cited design as influential in getting them to click through on marketing emails, a figure that dropped consistently among older users. Younger eyes may be caught by nifty marketing design, but older users who are less influenced by design find personalization to be more persuasive.
Meanwhile, things like device compatibility and regularity influence clickthroughs less commonly: about 17% of respondents named each as attributes that influence them to click through to the marketed brand or product.
But when it comes to some devices, the vast majority of UK internet users just don't click through—at least not when they're intending to convert.
Take mobile: Excluding those who are ages 16 to 29, hardly any internet users in the UK are likely to click through a marketing email to make a purchase if they're using their phone. The same can be said of tablets.
Instead, the vast majority of respondents across age groups were more likely to use more "traditional" types of devices—laptop and desktop computers—to click through and buy. So while younger users may go for mobile marketing emails with slick design, the typical internet user in the UK is still most likely to use a computer to click through and buy.
eMarketer estimates that 89% of internet users in the UK are digital buyers, a figure that will hold steady for the next few years. According to earlier research also from Mailjet, they're likely to be receiving automated emails from marketers, suggesting the personalization that is effective in getting them to click through can be more easily deployed.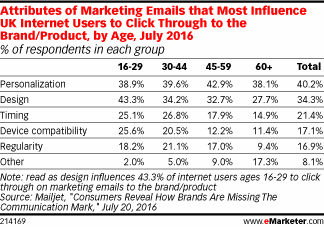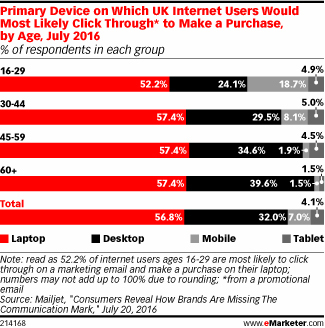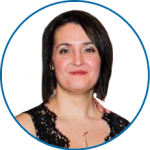 Want professional advice?
The management of a email marketing projet begins with a thorough knowledge of the email software. Working with ADNETIS for 10 years, she sure knows what she's talking about !
Get more details on why Internet users click on personalized email by getting in touch with her right now! She will be able to assist you in the deployment of your email marketing campaign.
E : mgosselin@adnetis.com
P : 1-877-638-6584