63% of Canadian businesses use email marketing

Small businesses most likely to communicate with customers, prospects via telephone, in person
Small businesses in Canada are still focused on traditional ways of engaging with their customers and potential customers, according to research from Constant Contact.
Talking on the phone or in person were the only options cited by at least half of respondents for communication on a weekly basis or more frequently. They were also the only two channels that at least eight in 10 SMBs said they used at all.
Nearly two-thirds used email marketing, but the most common frequency for email communication was monthly. Around half of respondents used Facebook to engage customers and prospects; a plurality did so on a weekly basis.
Earlier research, conducted in September 2014 by Cargo, found that just under half of small-business owners in Canada used social media channels for business purposes. Sites like Facebook were the most popular among those who did, and significantly more common than Twitter usage.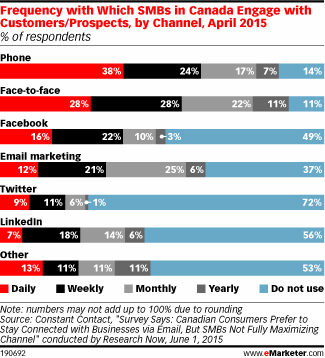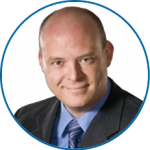 Want professional advice?
The management of database is no secret to this software developper specialist. Email delivery analysis comes easy with a 30 years experience in software development.
Get more details on why  Canadian businesses use email marketing by getting in touch with her right now! He will be able to offer you customized solutions to your business needs.
E: gbergeron@adnetis.com
P: 1-877-638-6584