Baby boomers are increasing their online purchases due to the pandemic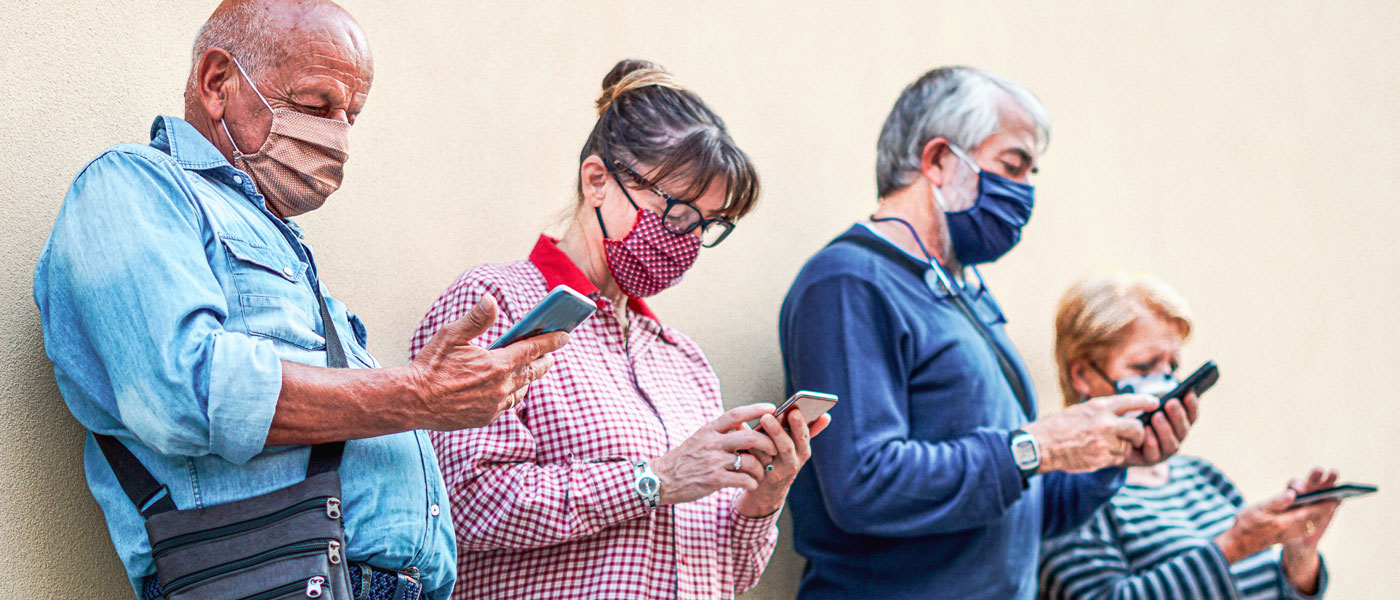 ARE YOU READY TO WELCOME BOOMERS ONLINE?
HOW TO ADAPT TO THAT NEW DEMOGRAPHIC NOW WANTING TO SHOP FROM HOME?
Baby boomers are the biggest consumers of traditional media such as television, radio, magazines and newspapers. Despite being so traditional, 90% of boomers have a Facebook account.
Currently between the ages of 56 and 74, they prefer going to a physical store to make transactions, but that was before the pandemic!
The proportion of this generation who said they shop online has increased from 8% in February to 34% in mid-March. It is estimated that 62% of baby boomers will make an online purchase by the end of 2020!
Will you be able to adapt to this new clientele of online shoppers?
One cannot go without the other.
Whether you have been allowing your customers to buy your products online for years or you have adopted digital commerce during last spring's lockdown, if there is one piece of advice you should keep in mind, it is that your web offer will never be complete until you implement an email marketing strategy to go along with it. Why not?
Three (3) reasons explain it:

Once the purchase is made, customers no longer leave the store directly with the item and an opinion on the service that was offered. They now have to wait for the delivery of the product, so your job is not finished. You need to keep a direct communication with the clients at least until delivery, especially if they are making their first online purchases.
2. One click away from the shopping cart

Whether it is television or a catalog, the media that have been used for a while to reach potential customers are very limited. Although they can pique the customer's curiosity, the latter still must go to the store or visit the consumer's website to convert that interest into a sale. Online shopping data shows that visiting a website after seeing an interesting ad is not an automatic choice for many boomers.
This is where email comes in. Not only does it allow you to present your offer just as any other media, but a single click in the newsletter can bring customers directly to your website, or even add an item to their shopping cart.
3. Enormous potential for customer loyalty

What better way to build a loyal customer base than to have an email address to communicate directly with each client? While this is already a good start, a business with the objective of gaining loyal customers must understand that every address corresponds to a distinct person with his or her own interests and buying habits. Build your marketing strategy by paying attention to all these details and you will definitely win at the online commerce game.
Since it is 6 to 10 times more expensive to find new customers than to maintain them (Caron, M. Eskalad Stratégie Marketing, 2020), it goes without saying that customer loyalty must be one of the highest priorities of businesses. But, how to retain a new customer base that has only recently switched to online shopping and about which you know nothing yet? The answer: use the online shopping loop strategy in your communications.
The online shopping loop strategy
This is the name we have given to the basic automatic email strategy that any company looking to build customer loyalty should adopt.
It consists of three (3) steps and is triggered after an online purchase has been made.
Programmed to be sent as soon as the order has been placed, it confirms to the customer that everything went smoothly. It is particularly effective for customers who are new to online commerce. In addition, you can add in the email a discount for a next purchase, a recommendation for a similar or complementary product or a user's guide, it is up to you and specific to each company.
Send one or a few emails to keep customers informed on the progress of the delivery of their package. It is a short and simple email without which the contact's interest in opting for online purchase of your products could dissipate.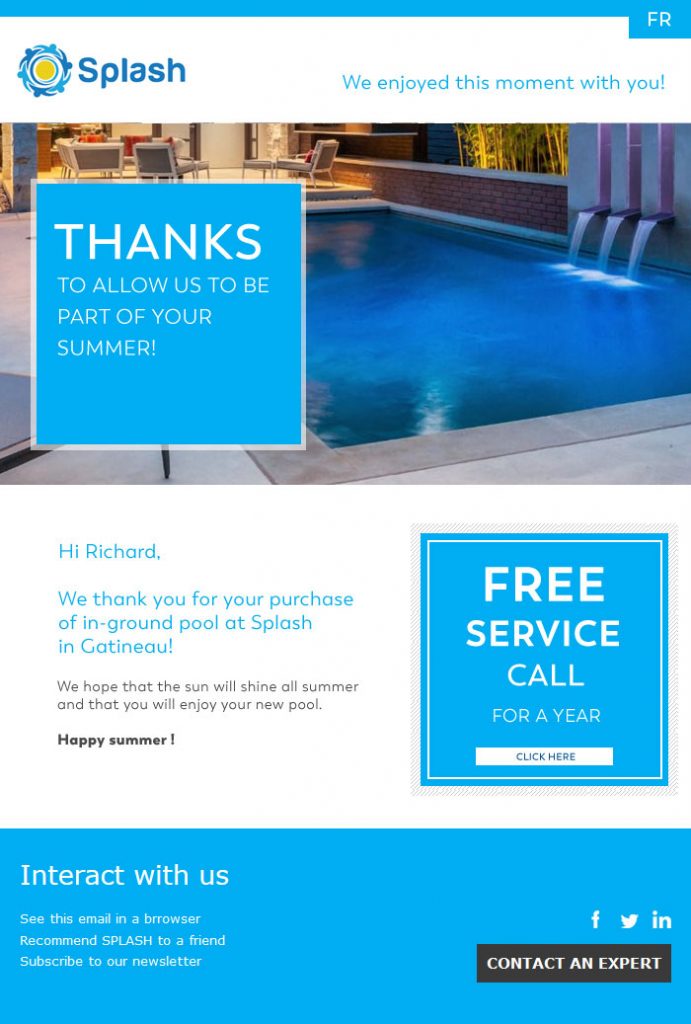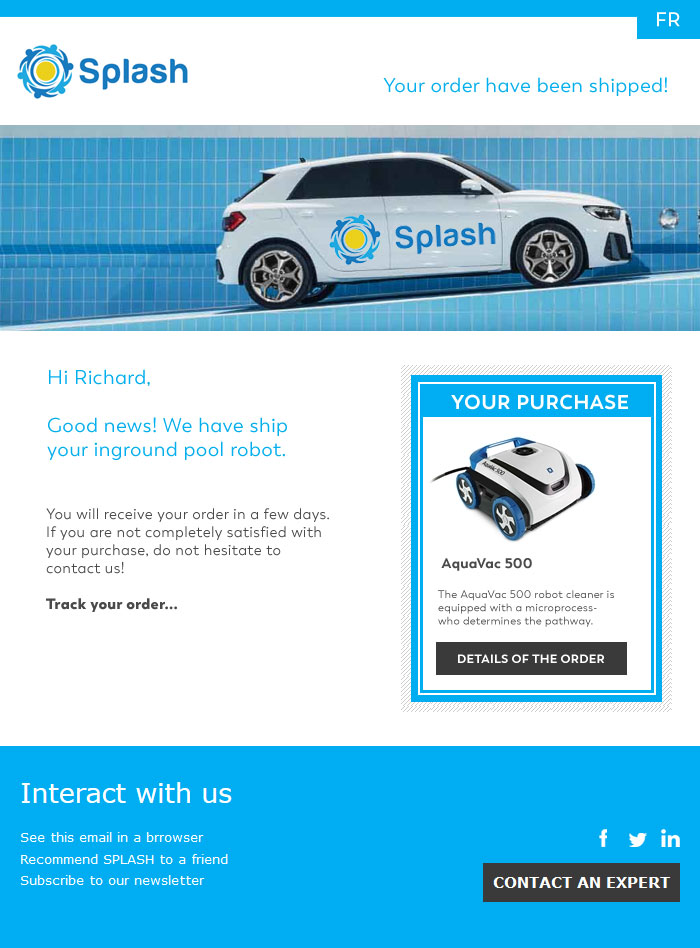 3. Gain the contact's interest
When customers provided you with their email address at the time of ordering, the Canadian Anti-Spam Law (CASL) stipulates that they also gave you tacit consent to receive your marketing emails for the next 24 months. That is when the marathon begins. For the next two years, they will be added to your list of contacts and every email these customers receive from you will include a message asking if they want to confirm their interest.
So, you'll want to send them newsletters, either marketing or automated emails, that will gain their interest, so they will press that button. Once they do, you can now count them as customers to whom you can send all your new offers.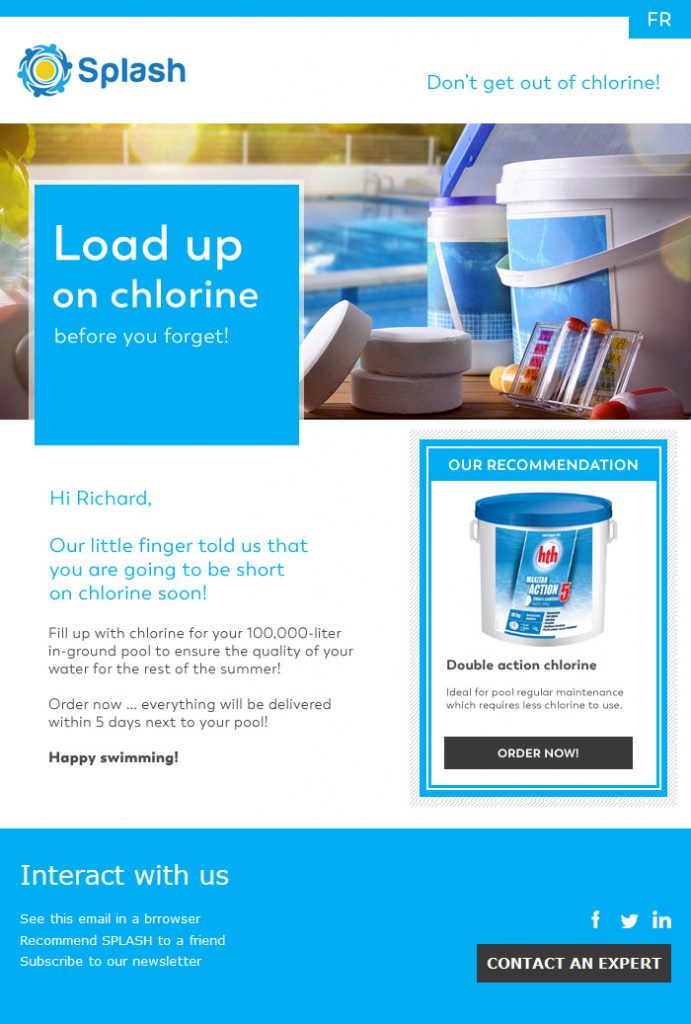 An endless loop filling your database with qualitative customers!
In short, each time customers make an online purchase, they will check their emails to be kept informed on the status of their order. And the more they check their emails, the more you will have the chance to convince them to confirm their interest and the more you will be able to offer them offers that will convert into purchases.
It is a wheel that keeps turning, but it gets more profitable over time because you can take your communications to the next level by analyzing each customer's preferences as you get to know them better with each passing day.
PSSTT... ADVICE FOR THE BOOMERS!
Of all the boomers who went from in-person to online shopping during the pandemic, some will continue to do so because they enjoyed the experience, but others will certainly continue to use this method for another reason. As most stores have now reopened, we see it is not as simple as it used to be to shop in person and it may take longer than before.
So make sure that customers looking for a quick and easy way to buy can do so by checking your marketing emails. Fortunately, email is known to be quick and easy at first, but to further minimize the risk of confusion, your best friend will be the call-to-action button. Don't be afraid to use multiple buttons pointing to the appropriate place on your website and highlight them, whether with a flashing effect or a color that contrasts with the other visual elements of your newsletter.
This will prevent your customers from treating your email as a simple brochure that they cannot interact with. Furthermore, this trick will ensure that they do not miss out on buying a product because they cannot find it while browsing your website.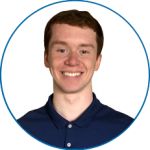 Want professional advice?
Young and dynamic, Jérémy knows the new media and the potential of a successful email marketing campaign.


Get more details on how  to create email marketing strategies adapted to the massive arrival of baby-boomers online by contacting him now! He will be able to offer you innovative and creative solutions for your email marketing campaign.


E: jbergeron@adnetis.com
P: 1-877-638-6584