B2Bs need to step up email automation

THREE-QUARTERS SAY FEWER THAN HALF OF EMAIL CAMPAIGNS ARE TRIGGERED!
Business-to-business (B2B) marketers have email automation work to do, based on March 2015 research by Spear Marketing Group. US B2B marketing executives surveyed were most likely to report that fewer than 25% of their current email campaigns were triggered, limiting them from responding automatically to recipient actions, such as website visits or event registrations, in a "timely and more relevant fashion." Meanwhile, just one-quarter said more than half of the email campaigns conducted in an average month were automated.
Respondents also weren't reaching out frequently to prospects. About three in 10 said their existing prospects received email communications from them once a month or less. According to Spear, "best practice dictates that a frequency of at least one email per month is the minimum required to maintain some level of brand awareness."
B2Bs were also lagging when it came to responding to incoming leads; 40.5% of respondents didn't employ an auto-responder, which means prospects weren't getting the immediate attention many demand.
January 2015 research by Regalix highlighted the effectiveness of email during early stages. According to B2B marketing execs worldwide, email was most effective during the awareness and consideration stages of the buying process, at 72% and 69% of respondents. Once the purchase stage came about, the number dropped to 36%.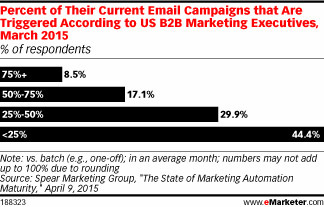 B2Bs who get their email marketing in tip-top shape stand a good chance at seeing returns. November 2014 polling by Webmarketing123 found that email was the No. 1 channel for which US B2B marketers could prove clear return on investment, cited by 66% of respondents, vs. 37% who called out second-place paid search.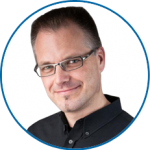 Want professional advice?
Email marketing have no more secrets for this email software specialist.
Get more details on why B2Bs need to step up email automation by getting in touch with him right now! You will be able to benefit from email marketing and develop email strategies that actually works !
E: fdahlem@adnetis.com
P: 1-877-638-6584