The traditional 4 P in mix marketing are:
These are the basis in products or services sales. However, social media is not primarily about selling.
Facebook, Twitter, LinkedIn and other platforms are there to build and maintain a community. Each member of this community will have much more impact on the people around them than your traditional advertising. Since social media is more likely to be used to create and maintain relationships with customers or prospects, it's simply normal that the marketing approach be different.
Here are the 4 Ps of social media marketing according to Antoine Dupin:
It's the Internet user who decides whether to accept an engagement or interaction.
The message must be adapted to people according to their values and must take into consideration the specificities of each community.
Social media allows businesses to engage a user wherever they are, but the expectations of the company and the consumer are different.
The user have a more impact on the modele of communication and further dissemination of information.
These four elements reflect the new values on Internet: transparency, listening and interaction!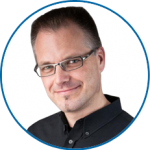 Want professional advice?
Email marketing have no more secrets for this email software specialist.
Get more details on the new 4Ps of marketing by getting in touch with him right now! You will be able to benefit from email marketing and develop email strategies that actually works !
E: fdahlem@adnetis.com
P: 1-877-638-6584