Email marketing turned 40 years!

A TURNING POINT IN THE HISTORY OF MARKETING
AN EMAIL THAT CREATED EMAIL MARKETING.
On May 3, 1978, a marketing specialist sent an unsolicited email to 400 prospects. Although this email caused an avalanche of privacy complaints, it has sets the basis for email marketing as we know it today.
Email is part of our lives. Whether you use it for personal or business purposes, email has greatly improved the speed of our interpersonal communications. At ADNETIS, email is much more. It's the essence of our history and we wanted to highlight his history which is an integral part of our daily lives.
Although emails are more than 50 years old (1965), we rather highlight the fortieth anniversary of email marketing in this article. We thank Gary Thuerk for having idea to send a spam in 1978. Unusual, this marketing tactic has transformed the marketing email as we know it today.
Email have been able to resist time. It remains a powerful permissive communication tool that continues to evolve. Today, he is responsible for 20 percent of the average business's revenue in 2017 (Study of the group with OneSpot in 2017). In short, email marketing is now the most effective digital marketing channel for businesses in all sectors.
The ADNETIS team wishes a long life to email marketing. May emails continue to stimulate us to the developments of new marketing technologies!

The first steps of the email marketing
It's important to remember that in the early days, marketing emails were essentially spam. Marketers regularly sent emails to massive lists of potential customers, none of whom voluntarily subscribed. In the original marketing emails, it also lacked features that define todays quality email, such as HTML, simple design concepts and value content.
Despite of the spam aspect of his email, Thuerk's mass mailing generated $ 13 million in sales for his company – a result that would make all email marketers proud. The power of email as a marketing channel was evident from the beginning.
The greatest moments in the history of email marketing
Given the amount of revenue generated by email, it's not surprising that email marketing has become a highly sophisticated practice. In 2018, email marketers use strategic list segmentation, personalization, and content development strategies to stand out in inboxes and optimize conversions.
Email has matured and evolved over the years. Here are some of the greatest moments that have shaped modern email marketing since the beginning: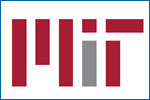 • 1965
The email is introduced at MIT (Massachusetts Institute of Technology).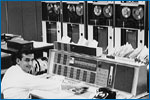 • 1971
Ray Tomlinson creates an email address and sends it to the ARPANET network (ancestor of the Internet).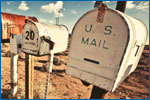 • 1977
The US Post is starting to see email as a threat.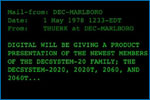 • 1978
Gary Thuerk, Marketing Specialist at Digital Equipment Corporation, sends the first commercial email. Although rudimentary, this email marketing generates sales of $ 13 million.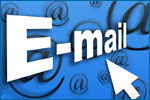 • 1982
First use of the word "e-mail".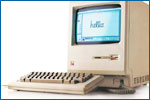 • 1988
Microsoft launches Microsoft Mail for Mac.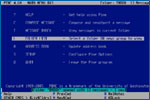 • 1992
Microsoft Outlook for Microsoft-DOS is launched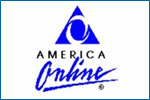 • 1993
AOL enters the email scene.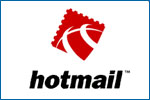 • 1996
Hotmail launches one of the first free online messaging services that allows marketers to reach even more consumers.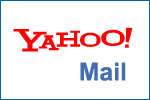 • 1997
Yahoo! is born with a user-friendly email that facilitates communication for the average user.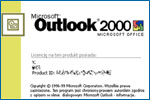 • 1998
Launch of Microsoft Outlook 2000 that integrates email with other services such as news and chat, making email a part of consumers' everyday lives.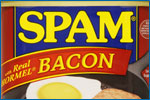 • 1998
Consumers use the word "spam" to describe unwanted emails. From a 1970s Monty Python sketch that refers to the canned meat brand of the same name.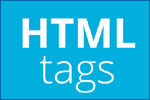 • 1999
Start of marketing emails in HTML format that allow the possibility to design a graphic email.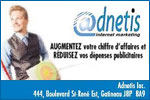 • 2002
Creation of ADNETIS Email Marketing.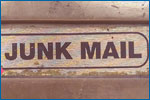 • 2003
US Government adopts CAN-SPAM Act, the first law regulating email marketing.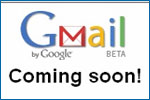 • 2004
Google launches Gmail with a gigabyte (GB) of storage space, a much larger space than the one offered at the time by competitors.
• 2007
Apple is launching the iPhone, which fundamentally changes the way consumers use smartphones to read and send emails.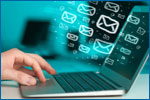 • 2010
Marketers are starting to focus on deliverability and engagement in their strategies such as personalized content, strategic list segmentation and newsletters.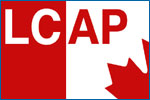 • 2016
The Canadian government adopt an unsolicited email law that is under the control of the CRTC.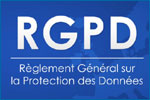 • 2018
The European Union is implementing a data protection law that includes stringent rules for marketing emails.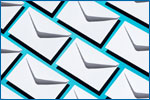 • 2019
3.8 billion email addresses will exist on the planet.
The future of email marketing
While marketers embrace strategies like segmentation and personalization, and incorporate value-added content beyond offers, engagement is still an issue.. Subscribers receive so many marketing emails that they need a reason to engage with a brand in the long run. This means that marketers must work even harder to make their messages stand out from the rest of the content in subscribers' inboxes.
However, it's inspiring to see how the industry has evolved and improved since the first email was sent. We are very excited about the innovations that will be proposed in the next 40 years. ADNETIS will contribute!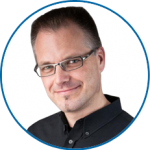 Want professional advice?
Email marketing have no more secrets for this email software specialist.
Get more details on the history of email marketing and it's 40 years history by getting in touch with him right now! You will be able to benefit from email marketing and develop email strategies that actually works !
E: fdahlem@adnetis.com
P: 1-877-638-6584