Email is still king for many marketers

Channel remains popular because of its reach and steady performance
As a channel to reach prospects and customers, email continues to thrive, even as other messaging platforms emerge. Nine in 10 marketers in North America say they use email to engage their audience, according to a September 2016 survey by Winterberry Group and the Data & Marketing Association (DMA), the most commonly used channel over digital display, owned web content and search.
"While there is concern that newer messaging platforms will cannibalize the email audience, in general younger cohorts remain loyal to email. Still, as email volume increasingly grows each year, it's likely that users are becoming more particular about their desire for more tailored messages," said eMarketer analyst Jillian Ryan, author of the new report, "Email Marketing Benchmarks 2017: Metrics Steady as Data Creates Better Context and Relevance."
Email's dominance holds true across industries. A May 2017 survey from DMA and Demand Metric of US marketers found that all of those working in healthcare or pharma as well as travel and hospitality used email marketing. Nonprofits (96%), publishing and media (93%) and business-to-business (B2B) services (90%) were also strong adopters of email. Among the industries that were broken out, marketers in retail said they used email the least, although usage was a still-healthy 81%.
Email marketers are mainly focused on acquisition, according to research from Campaigner. More than two-thirds (67.0%) of respondents polled last December cited attracting new customers as a leading marketing goal for 2017. Increased brand awareness and customer retention were also common goals, named by 44.8% of 40.6% of marketers, respectively.
The number of emails being sent and received is also expanding. According to a February 2017 forecast from the Radicati Group, 269.0 billion emails, including business and consumer emails, will be sent worldwide—every day. Annually, that number will grow by about 4.4%; by 2021, 319.6 billion emails will be sent and received daily.
Marketers continue to allocate more budget to email marketing. A Q3 2016 survey from email service provider (ESP) Emma found that 58% of marketers in the US planned to increase email marketing in 2017—a higher response than any other channel.
This continuation is partly due to its solid return on investment (ROI). According to April 2017 research from Econsultancy in association with Adestra, 73% of in-house marketers worldwide said that email marketing provided a strong ROI in 2017, making it the marketing tactic that received the highest percentage of responses in the survey, even slightly in front of SEO. Back in 2008, SEO ranked higher than email.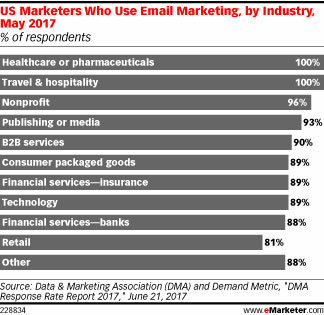 Clearly, email continues to bring in revenue. According to a June report from OneSpot, conducted by The Relevancy Group, US marketing executives said email attributed 21% of the total revenues in Q2 2017, up 17% year over year.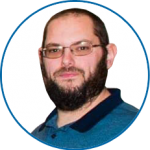 Software developper specialist
Want professional advice?
The deployment of new features in our email marketing software is overseen by this application programming interface (API) specialist.
Get more details on why email is still king for many marketers by contacting him right now! He will be able to assist you in a special project management tailored to your business needs.
E: strepanier@adnetis.com
P: 1-877-638-6584