Spam words, words to avoid in your emails
Spam filters rely on a multitude of variables to classify messages in the inboxes of their users. Among these, the filters analyze the content of emails in search of words commonly used by spammers. This is the simplest method of identifying potential spam!
It is unlikely that you will use these words, but if the words "VIAGRA" or "sexy woman" are found in your newsletters, we guarantee that you will end your race in the spam and even, will not be delivered at all! But hey, you understand the concept!
General concept of spam filters
Email providers (Gmail, Yahoo !, Videotron, Etc.) mission is to provide an environment that is not polluted by hundreds of unwanted emails. The reason is obvious! Users will abandon their inboxes if the majority of emails received are unwelcome. As a result, service providers have anti-spam filters to counter this problem
If you are new to email marketing, you should know that the delivery of your newsletters is not guaranteed. While your campaigns will leave our facilities to each of your recipients, spam filters may intercept delivery..
If you're a fan of email marketing, you're probably becoming more aware of the complexity of good deliverability. You know that filters are continually evolving and that having an expert in deliverability optimization might be a good idea!
Filters use a variety of variables to classify messages in inboxes. These variables constitute the scorecard. The quality of the HTML contained in your newsletters, the previous experience of your recipients, your sender's name, the reputation of your IP and sending server (we take care of this part) are just some of these variables. If you get +1 in the first panel, but -2 in the other, it's likely that your email will not be delivered.
Spam words, an identifying variable
The influence of the spam words in the deliverability spectrum is present. How much do spam words have an impact? This is questionable, but we think it is better to be cautious, especially if you consider that service providers do not use the same filters and that they are updated frequently.
If your content is original, your mailing lists are well maintained, your HTML code is clean, you will probably have nothing to fear. However, if you want to be cautious, there are spam words to avoid pronouncing in your newsletters!
Here is the list of spam words to avoid in your newsletters :
Do you use a spam word in your newsletter? Breathe through your nose! We don't say that you will end up directly into the spam folder. The filters also analyze the context of your newsletters, the frequency of the words as well as its location in the global text.
Spammers have not learned the lesson yet. Repetition (skull stuffing), bold keywords (exaggerated word size that contains a spam word) and misspellings are commonplace in their spam texts, so easily identifiable by artificial intelligence. You should be fine anyway, but sometimes… we do things without knowing the impact of our actions. Considering that email marketing is becoming more complex, it's once again better to be cautious.
"Click Here" – "Contact Us Immediately" – "Order Now" – "Limited Quantities" – "Limited Time"
Act now

Apply now

Buy now

Click below

Click here

Click me to download

Click on this link

Click to remove

Free call

Call now

Claim now

Contact us immediately

Get now

Register for free

Order now

Cancellation at any time

Sign up for free today

New customers only

Get it now

Act now

Order today

What are you waiting for

Limited quantities

Limited time

Enjoy today
"Investment" – "Invoice" – "Order Now" – "We accept Credit Cards" – "No Fee"
Additional income
Bank
bonus
Credit
To win
Earn money
Earn by week
Financial advice
Financial freedom
free investment
Get your money
Insurance
Investment
Bill
Money back
Designated bank account
Potential profits
profit
Refund
U.S. dollars
Eliminate your debts
Lowest interest rate
We accept credit cards
Good deal
No charges
"One Month Trial Offer" – "Congratulations" – "Special Promotion" – "Subscribe" – "No Risk" – "Opportunity"
Advantageous offer
Cheap
Congratulations
Do not delete
Fantastic
Gift Certificate
Increase
Message from :
One-month trial offer
Offer expires
Opportunity
Special Promotion
Subscribe
This is not spam
Unbeatable offer
Winner
For you only
Unbelievable
No risk
You have been selected
Additional income
 Get paid
 Profit 
 Sale
Work at home 
More sales
Increase
 100% guaranteed 
Bonus 
No scam
Good deal
Good deal
"100% free" – "Free trial" – "Gift" – "Toll free" – "Free registration" – "Free" – "Refund"
Free
100% free
Free installation
Free access
Free sample
Free try
Free investment
Gift
Free
refunded
Free call
No charges
"Best Price" – "Special Promotion" – "For Only" – "Discount" – "Coupon" – "Offer Expires" – "100%" – "$$"
Best price
Lowest prices
Less than 50%
Special Promotion
For only
Special offer
Reduction
Discount
Compare the prices
Coupon
Balance
100%
$$
Offer expires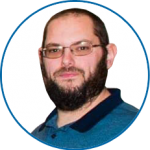 Software developper specialist
Want professional advice?
The deployment of new features in our email marketing software is overseen by this application programming interface (API) specialist.
Get more details on spam words by contacting him right now! He will be able to assist you in a special project management tailored to your business needs.
E: strepanier@adnetis.com
P: 1-877-638-6584