Consumers want personalization

Consumers have high expectations in their shopping process, especially in terms of personalization.
Although retailers are still working on this principle, the majority relies on traditional forms of marketing to help them boost sales.
According to a study by Magnetic and Retail TouchPoints, the most important element of shopping is to ensure that the online experience is as easy and as relevant as possible. Most American Internet users (81%) mentioned that they simply want to find what they are looking for, see product reviews and recommendations, and ultimately buy the product whenever and wherever they want.
In addition, more than half of Internet users said that information shared with them must be relevant to what they are interested in buying now. Furthermore, the shown information has to match their personal taste, their style, their age group or their geography.
Email marketing is the most appropriate tool for these requests. Email isn't only the first marketing channel to be customized by retailers, (71% of retailers surveyed), but it's also helps drive sales. One in 10 mentioned that they spend significantly more after seeing a relevant digital ad or newsletter while three out of 10 say they spend a little more.
VB Insight also found that email was the # 1 digital channel, where global marketers offer personalized content.
Although e-mail continues to evolve, consumers expect email promotions to be personalized, although there is still room for improvement for customization. Half of the respondents to the Retail TouchPoints / Magnetic survey received emails from retailers with irrelevant information.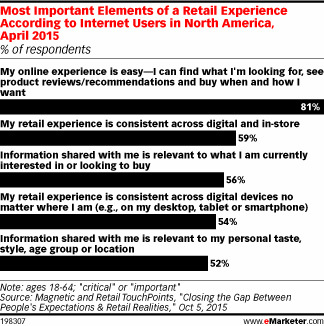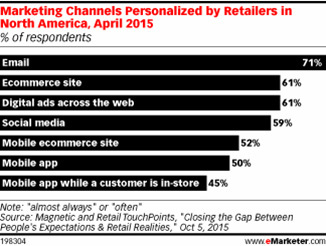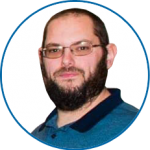 Software developper specialist
Want professional advice?
The deployment of new features in our email marketing software is overseen by this application programming interface (API) specialist.
Get more details on why consumers want personalization by contacting him right now! He will be able to assist you in a special project management tailored to your business needs.
E: strepanier@adnetis.com
P: 1-877-638-6584