Compare your email marketing performance

DO YOU HAVE GOOD RESULTS IN YOUR CAMPAIGNS?
You may have already wondered if your email marketing performance is good, average or exceptional. But it is very difficult to find comparative tables.
At the request of our customers, we decided to create a comparison scale based on studies published in the email marketing industry and the results obtained with our email marketing software.
Here are these ratios for the opening rate.
They are also made available to users directly in the software where they are regularly updated.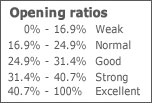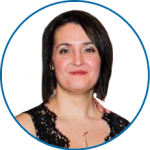 Want professional advice?
The management of a email marketing projet begins with a thorough knowledge of the email software. Working with ADNETIS for 10 years, she sure knows what she's talking about !
Get more details on how to compare your email marketing performance by getting in touch with her right now! She will be able to assist you in the deployment of your email marketing campaign.
E : mgosselin@adnetis.com
P : 1-877-638-6584