Launching a new weekly newspaper in the vast region of La Lièvre and Petite-Nation at the same time that 60-year-old local newspaper announce the end of their adventure is a bold bet that Yan Proulx and Isabelle Millette have taken! Powered by ADNETIS, the newspaper is distributed by email every week and distributed by Canada Post every two weeks.
The media world is constantly evolving. Their transformations are sometimes radical. The power of social media and the arrival of the name "Fake-news" are now part of journalistic discussions. Some media converge into web-based products to ensure they survive while others sell their media properties to other players in the industry.
The Outaouais region is no exception! From radio stations to newspapers, budget cuts are commonplace. The print media are failing and closing their doors. It's extremely difficult to ensure the profitability of a media serving a large population. This is especially true for print media that distribute their high-volume newspapers for free!
In short, it would be completely crazy to start a newspaper in 2018! The good years are past and it's the end of the printes press! Unless…
Totally crazy to start a newspaper in 2018? Maybe not! What if all the stars were all aligned to guarantee a success story? What if this media was created by experts that have invaluable experience of the press industry in a country region beside a metropolis?
Yan Proulx (20 years of experience in journalism and advertising sales) and Isabelle Millette (30 years of experience in marketing and advertising strategies) launch the Journal Les 2 Vallées with a team of journalists, graphic designers and managers that have as many experience as them in Outaouais region.
Their secret: a local media to help businesses better communicate offers and promotions to a local target. Local decision-making. You will understand what they have learn: a local management for a local media where local businesses communicate to a local population!
"There is a strong belief that there is room for another news media in the region. We want to offer an alternative to the population. People want and will always want to know what's happening in their community. That will never change." said Isabelle Millette.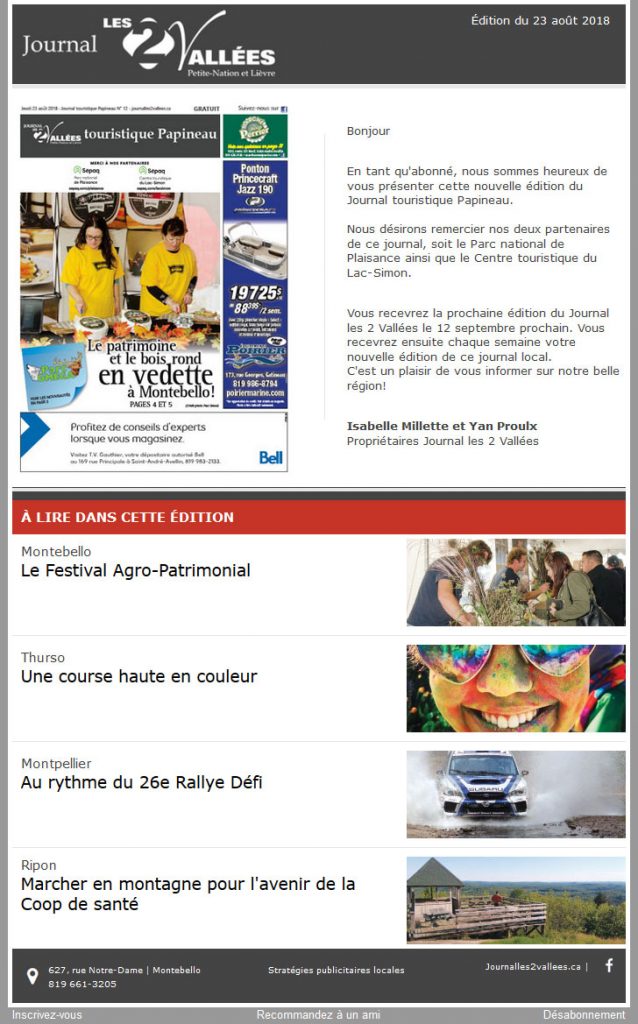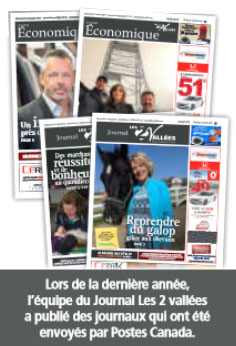 The arrival of this weekly newspaper was done gradually. After conducting market tests in March, April and May 2018, the enthusiasm for more frequent publications is felt by readers and advertisers.
On September 12, 2018, the owners announce that weekly editions will be published for the greatest pleasure of all. All 27,000 households in La Lièvre and La Petite-Nation will now receive an edition in their mailbox every two (2) weeks, while newsletter subscribers will receive an edition every week.
Offering a weekly hybrid form combining paper and web is a winning concept according to the duo of owners. "For us, web is an ally to the newspaper and not an enemy. We must adapt to new customers habits." says Yan Proulx.
Great results, a garanty for succes
The first September 12, 2018 edition was a success with the printing of 24 pages. All distributed on the territory, the edition was also sent by email using the ADNETIS platform. Email delivery results exceed expectations with an open rate of over 45% in addition to the population who view the edition directly from the newspaper's website.
ADNETIS is therefore pleased to award this month favorite to this media that actively promotes Outaouais businesses through a local newspaper on the territory of La Lièvre and Petite-Nation.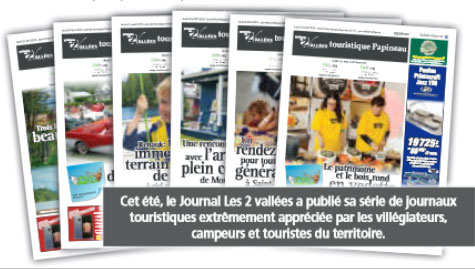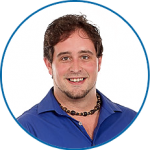 Want professional advice?
Email-based communications strategies are no secret to this email software specialist. When ever you have questions about emailing strategies or how to get to a certain design goal, he his there to handle the situation.
Get more details on the Journal Les 2 Vallées and his email distribution  by contacting him right now! He will be able to offer you innovative and creative solutions for your email marketing campaign.
C : fsauve@adnetis.com
T : 1-877-638-6584