The #OUTAOUAISFUN campaign is in top gear!

A CAMPAIGN SIGNED BY TOURISME OUTAOUAIS
The #OUTAOUAISFUN summer marketing strategy is 80% digital. The tactics deployed favor the popularity of the Outaouais as a getaway destination. Among the various communication tools used by the organization, sending emails is one of them and the results are in!
Since the beginning of summer, Tourisme Outaouais has been sending monthly targeted emails based on the profiles of their subscribers. Optimized content that convert to the organization's website is propagated and promotional offers are send in emails.
Three main categories of memorable getaway experiences are featured: recommendations, current events and star packages. The objective: emerge memories to a population mainly located between Gatineau and Montreal with a view of gettering a maximum of visitors to establishments in the Outaouais region.
Tourisme Outaouais is committed to position its brand corresponding to the effervescent culture, spectacular scenery and a warm welcome.
Satisfying email communication results
Carrying on with its 2016 and 2017 email marketing campaign, Tourisme Outaouais uses the ADNETIS email marketing system that is directly powered by Salesforce (the world's most popular CRM), which allows the organization to technologically support their marketing process.
Shipped to thousands of subscribers on a monthly basis, the Tourisme Outaouais campaign achieved good opening results for each expedition, demonstrating the enthusiasm of subscribers. Even more interesting, the clickthrough rate is high which means that the proposed activities correspond to the wishes of the subscribers according to their profiles.
Proud to spread Outaouais Tourism's summer recommendations, ADNETIS is pleased to award this month's favorite to this organization, which actively promotes the Outaouais, the region's activities and its companies.
The digital turning point of the organization allows us to innovate and diversify our offer. It's now possible to send emails to subscribers directly from Salesforce. Managing the contacts activities in one place with the ADNETIS / SalesForce module is a logical continuation of our activity. Thank you to Tourisme Outaouais for being a key partner for the development of this solution.
Who is Tourisme Outaouais?
Tourisme Outaouais is a private non-profit organization created by and for the tourism industry more than 35 years ago. As a privileged partner of the Government of Quebec in the field of tourism, Tourisme Outaouais contributes to the economic development of the Outaouais region by overseeing regional consultation, hospitality, information and tourism development.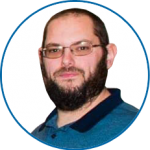 Software developper specialist
Want professional advice?
The deployment of new features in our email marketing software is overseen by this application programming interface (API) specialist.
Get more details on the Tourisme Outaouais email campaign and SaleForce module by contacting him right now! He will be able to assist you in a special project management tailored to your business needs.
E: strepanier@adnetis.com
P: 1-877-638-6584