WE ARE BEAUTIFUL. WE ARE NICE.
EMAILS PASSIONATES, OUR CUSTOMER SERVICE IS IMPECCABLE!
Find out what our customers think about our email software as well as their customer experience through our customer service. You will surely find companies in your business field.

« At Executive Education-HEC Montreal, we use ADNETIS's solution to send our monthly emails since 2006. Their knowledge and professionalism guide us in the ways of proper and optimal emailing campaigns. 

Yeat after year of working with ADNETIS, the results are very positive. We are able to confirm that the work we do together produce good money. 

We have established a very good working environment with the team of ADNETIS and because they know our needs, they offer us new ways to increase our mailing list. »

« Making the best decision possible regarding our advertising is one thing, being able to accurately measure its impact is another. This is exactly what Adnetis's newsletter offers me. 

I was able to achieve concrete results in less than a week, from knowing who has read, viewed or referred my newsletters. More immediate impact turned into sales! 

ADNETIS has a custom solution that can send a precise and complete communication, projecting a professional image of our company while demonstrating our range of products and services… while allowing to read in detail only the topic in demand. »

« Thank you for your services, they were greatly appreciated. You have successfully managed our project very efficiently. 

In addition to getting a reading rate of over 53% on a large database, we were contacted in person by nearly 50 people on our request which is very remarkable for us. »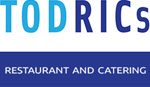 « At Todric's Catering, we have a mission to offer a personalized service to each of our clients. One of the ways to achieve this goal is to inform and educate our clients on culinary trends, techniques to follow and facilitate the preparation of daily meals, important aspects related to food and also promote seasonal services.
To help us achieve our goal, we trusted ADNETIS's solution. We did not have the time required by the task of managing the distribution of electronic mailings and evaluating the impact of these items on our customers. ADNETIS Email Marketing solution offers these services.
For us, Adnetis's solution is the preferred way we chose to stay in contact with our customers.
ADNETIS shares several values of our company. If you are looking for a dynamic and professional team, you will be more than happy to be associated with this company. »

« ADNETIS's advices have prevented us from making mistakes and minimize our learning curve in the development of our Newsletter 'l'Incontournable'.

After several newsletters, we are very pleased with the results and even surprised by the high level of reading rate 65% that we get. The statistics allow us to better understood the needs of our customers to help them. »

« After the first email marketing campaign made with ADNETIS Email Marketing solution, we received nine requests submission within 24 hours. 

Following this success, we are currently reviewing our marketing strategy by giving more importance to email.  »

« We appreciate sending marketing emails with ADNETIS because their solution gives us many statistics of our customers and prospects.
Very useful for our representatives who use them to increase their sales. »

« ASDE Survey Sampler finds all its customers in a very small industry and all buyers are grouped into a few well-defined associations in Canada and the USA. We wanted a marketing solution where communication takes precedence over advertising. We found the services we wanted with ADNETIS. But what convinced us of ADNETIS's solution is the added value by a company that knows the world of marketing and information and devotes all its efforts to meet the needs of business like ours.
For each newsletters campaigns that we send to a targeted list, we find the same feeling that ADNETIS process each request as if it were its own communications. We have been able to determine, in the past two years, a level of service and attention to detail that greatly impressed us. »

« As part of the launch of the new Executive MBA program in collaboration with McGill University, we tried different communication media.
Among all these traditional media, print and web, email marketing campaigns managed by ADNETIS provided the best results. Emails were sent to a targeted mailing list as an invitation to briefings, they generated a lot of interest.
We are very satisfied with the results we get with the ADNETIS's solution. »

« Why can I no longer do without ADNETIS! 
Everyone knows the fundamental advantages of Adnetis's services. Sending one email once a month focused to all my contacts (about 600), now that has a tremendous impact! 
Especially, and this is particularly my case, one third of recipients perform the magic "click" on the famous "click here to learn more " … (and don't get me started about real, direct sales) 

But there are also secondary benefits, those that we do not necessarily think aboutbut they can prove equally valuable. For example, ADNETIS saves me considerable time by reminding me to skip prospects that I know have low potential of purchase. 

Indeed, a newsletter sent within seconds equals (impact and image), according to my own calculations, about 200 to 300 calls! This saved time allows me to focus on other tasks and, in particular, to call really important prospects…strategic!

It is undeniable: My productivity "business development", since I use ADNETIS has greatly increased. I do not lose any prospect, since the newsletter intelligently keeps me in touch with everyone, and I focus on serious prospects, those who sign fast and big! 

Result: more sales in less time spent prospecting – not to mention a better image with the visual quality of Adnetis's newsletters!  »

« Just a quick note to congratulate you on your excellent work and say thank you.
Within minutes after we sent this morning's email campaign, we received congratulations from a partner and a customer took advantage of the promotional offer to buy a developer license to our online store. »