ADNETIS has a multimedia integration specialist!

Emanuel Simard: our new multimedia integrator
Constantly on the lookout for new dynamic multimedia integration techniques, ADNETIS is proud to present a new multimedia integrator: Emanuel Simard!
Dynamic and on the lookout, Emanuel joins our team of email marketing specialists in order to smash 2020 with visuals overflowing with creativity!
Coming from the multimedia integration program of Cégep de L'Outaouais, Emanuel studied the principles of graphic design, media management and interactive programming with a view to developing his skills as a user of cutting edge of technology. Since the beginning of 2020, Emanuel has put his knowledge to the benefit of email marketing!
"I am passionate about graphics. Multimedia integration allows me to bring my artistic creations to life. This is what my job gives me as a sensation! Says Emanuel.
With Emanuel, the thirst for learning and exploring new horizons is almost natural. His coming to ADNETIS will be beneficial for the development of new techniques for creating newsletters while allowing the senior team to keep abreast of new multimedia techniques that characterize new generations. Yes, some of us are getting older … but it is not because we are old that we can't keep up! 🙂 In short, in 2020, our youth will team up with experience to  benefit all of our customers !
" I'm curious. I love learning new things, especially when it comes to the latest graphic trends. I already master traditional graphic design tools or even systems such as WordPress when creating websites. The ADNETIS email dispatch platform allows me to explore new horizons. In fact, thanks to ADNETIS, I discovered the complexity of creating newsletters that are optimized for all inboxes." Said Emanuel when asked about his new position.
In 2020, Emanuel will be called upon to design email marketing campaigns for all of our customers in collaboration with our marketing director.
"I am proud to present such a dynamic person as Emanuel to our customers! Gradually, he will manage and fully create the newsletters after the activation of marketing plans. He has already started some artistic creations and created some newsletters including the newsletter ADNETIS, January 2020 edition. He will work closely with me to create email marketing campaigns that will hit the target audiences." Says Francis Sauvé, marketing director.
Do not hesitate to call Emanuel for all your challenges in terms of creating newsletters. He is definitely your henchman in terms of cross-platform compatibility. He will be able to imagine and build newsletters specific to your needs while paying particular attention to ensuring that your mailings are always in coordination with new or future trends.
Emanuel Simard
Multimedia Integrator

Office : 819 776-3008 (14)
Toll-free : 1 877 638-6584 (14)
Email : esimard@adnetis.com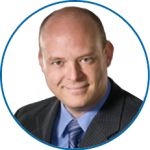 Want professional advice?
The management of database is no secret to this software developper specialist. Email delivery analysis comes easy with a 30 years experience in software development.
Get more details on why  email marketing is the most-used channel among B2Bs and also the most-measured by getting in touch with her right now! He will be able to offer you customized solutions to your business needs.
E: 
gbergeron@adnetis.com
P: 
1-877-638-6584